Maybe you're new to lacrosse or have been following the sport for years. Either way, there's no denying that lacrosse is one of the most exciting sports out there. It's fast-paced, full of action, and requires split-second decision-making. And let's be honest: one of the best things about making lacrosse even better is the hot lacrosse players!
If you're not already a lacrosse fan, these seven smoking-hot lacrosse players will definitely make you a convert. Check them out below.
Read also: Most Famous Lacrosse Players of All Time (Professional/College)
7 Hot Lacrosse Players of All Times
Paul Rabil
Paul Rabil is a hot, world-renowned lacrosse player who is considered by many to be the best in the game. With two MVP awards and three All-Star appearances, Paul has earned a reputation as an elite player on the field. In addition to his incredible talent on the field, Paul also stands out due to his good looks and charming personality.
Growing up, Paul was a talented athlete with a wide variety of interests. Along with his skills on the lacrosse field, he excelled at basketball, soccer, swimming, and music. However, it was only after joining DeMatha Catholic High School – where competitive young players flocked from across the country – that Paul developed a serious passion for lacrosse.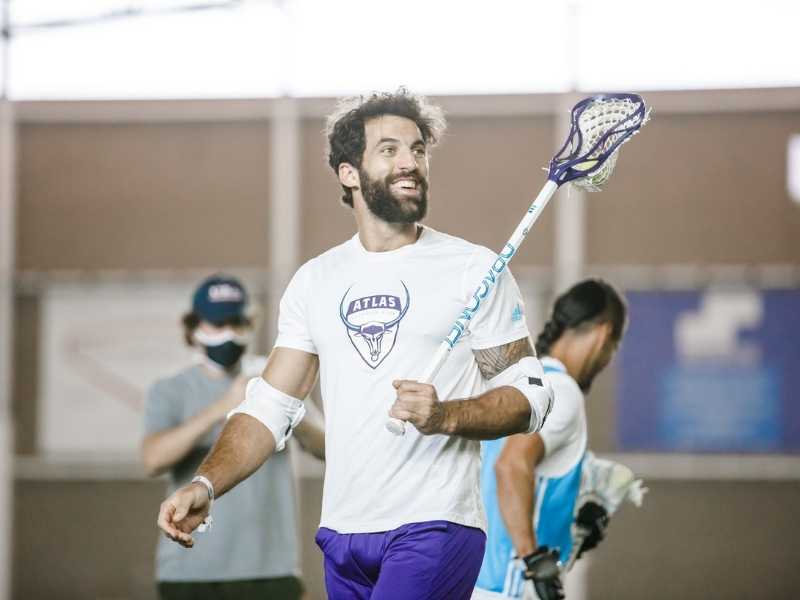 After graduating from DeMatha, Paul decided to continue his athletic journey at John Hopkins University's Division 1 lacrosse team. His skill and determination quickly earned him recognition on Team USA; under his leadership, they went on to win gold medals at two FIL World Championships.
Rob Pannell
Rob Pannell is another one of the hottest lacrosse players on the planet. Not only is he a world-class athlete with an impressive list of awards and accolades under his belt, but he also possesses a true winning spirit. He holds several Major League Lacrosse records and was even a 2011 ESPY nominee for Best Collegiate Athlete.
One thing that really sets Pannell apart from other players is his incredible talent on the field. Known for his precise passes and pinpoint accuracy, he is truly unstoppable when scoring goals. Whether you're a fan or just a casual player, there's no denying that Rob Pannell is one hot commodity in the lacrosse world!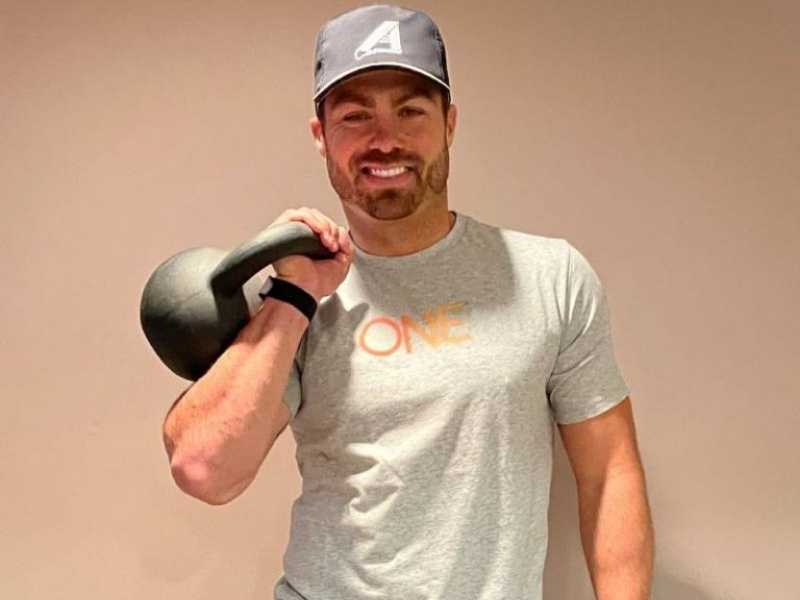 Lyle Thompson
Lyle Thompson is one of the most recognised names in lacrosse today, both for his impressive playing skills and his strong connection to the sport's cultural roots. Raised in the Onondaga Nation in New York, he took a deep interest in lacrosse from a young age, recognising its central role within his tribe and the broader Native American community.
Throughout his time at college, Lyle proved himself to be an extremely talented player, showcasing exceptional abilities both on offense and defense. He started with the University of Albany team, where head coach Scott Marr recruited him after seeing his immense talent. During his first year at Albany, Lyle transitioned quickly to midfield, scoring 22 goals and 16 assists on top of winning 32 face-off draws.
As he progressed through college and into professional play, Lyle continued to impress with dazzling displays of athleticism and skill. In his sophomore year alone, he scored an incredible 113 points and dominated the field with 128 points the following season. It's no wonder that Lyle Thompson remains one of lacrosse's most popular players today.
Jim Brown
Given his immense talent and outstanding performance in football and lacrosse, it's no surprise that Jim Brown is considered one of the greatest athletes of all time. His incredible skill on the lacrosse field was clearly evident during his time at Syracuse University, where he was voted onto the All-American squad in both his junior and senior years.
During his final season as a senior, Brown broke numerous scoring records and led his team to an undefeated record, cementing him as a true legend in the world of lacrosse. Today, Brown remains an inspiration to athletes everywhere, not only for his brilliant athletic abilities but also for his amazing determination and unwavering commitment to success. Whether on the field or off it, there's no doubt that Jim Brown is truly a force to be reckoned with. After all, he definitely lives up to the title of "hot lacrosse player."
Mikey Powell
When it comes to hot lacrosse players, few are as highly acclaimed as Mikey Powell. Not only did he dominate the collegiate field during his years at Syracuse University, but he has also continued to excel as a professional player. His impressive record, including two National Championships and numerous individual awards, has made him a true legend of the game.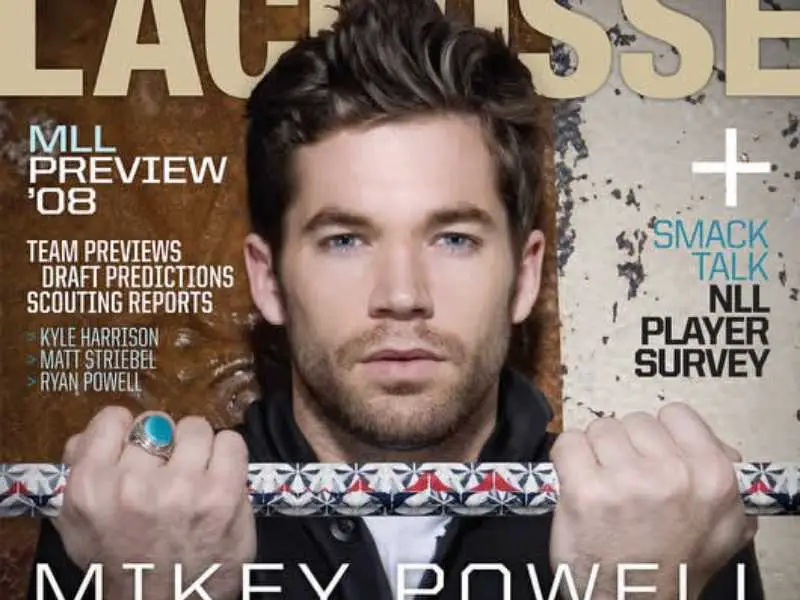 But what truly sets Mikey apart from other lacrosse greats is his dedication to coaching. Even after leaving his playing days behind him, Mikey has remained committed to helping young athletes realise their potential on the field. Whether working with kids at summer camps or sitting down with aspiring players one-on-one, you can always count on seeing Mikey's hard work in the lacrosse community. With so much talent and passion for the sport, it's no wonder he is still considered one of the hottest lacrosse players!
John Grant Jr.
John Grant Jr. is undoubtedly one of the hottest lacrosse players. He has tremendous skill and a wealth of experience, having played in the OLA Junior A division and been drafted into the NLL in 1995 at a young age. However, rather than choosing to go pro right away, he decided to focus on his college career instead.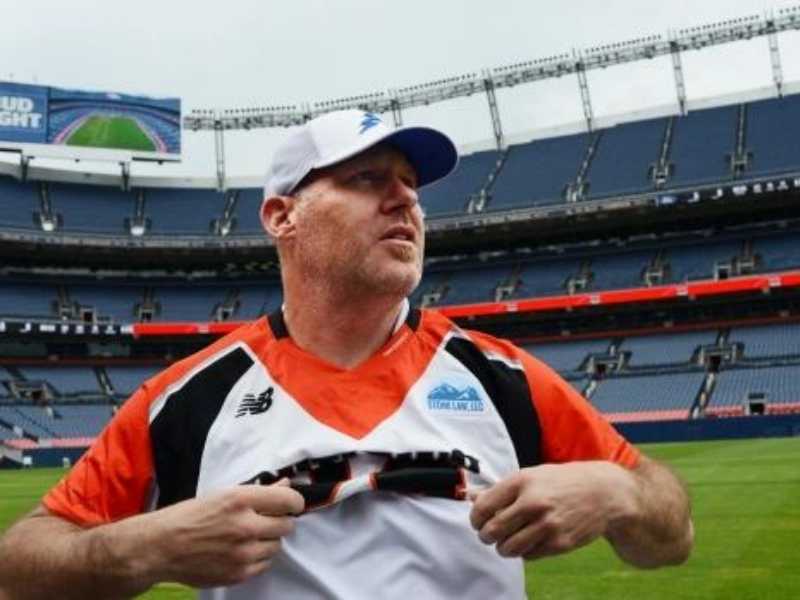 Over his time at SUNY Morrisville, Grant truly shined, becoming a two-time All-American player and winning several prestigious awards, such as the Jack Turnbull Award and the USILA National Collegiate Player of the Year. Even after retiring briefly in 2017, he couldn't stay away from lacrosse for long, coming back to play for the MLL at an impressive 44 years old – making him its oldest player and all-time leading scorer. If that's not hot, then I don't know what is!
Casey Powell
Casey Powell is one of the world's most talented and well-known lacrosse players. Powell's skills on the field were unmatched. He was known for his offensive prowess and ability to make plays that left everyone in awe. His achievements, such as scoring 60 points in two separate decades and winning an MLL championship with the Long Island Lizards, are a testament to his skill and dedication. On top of all this, Powell also holds numerous records at Syracuse University – including 278 assists in a single game – making him one of the most decorated lacrosse players ever.
Altogether, Casey Powell is a legend in the world of lacrosse and will continue breaking new ground for years to come.
Why Are Lacrosse Players So Attractive?
Below, we've rounded up some of the most common reasons people find lacrosse players attractive.
They're athletic
There's no denying that lacrosse players are in excellent shape. Just watch them fly up and down the field, and you'll see what we mean! This athleticism is definitely part of their appeal. After all, who doesn't love a man or woman who takes care of their body and takes pride in their physical appearance?
They have great hand-eye coordination.
Lacrosse is a sport that requires split-second decisions and quick reflexes. This kind of hand-eye coordination often translates into other areas of life, which can be a major turn-on for some people. For instance, many find that lacrosse players make great dancers due to their ability to coordinate their movements with precision and grace.
They're disciplined.
To be successful in lacrosse, players need to be laser-focused and willing to put in the hard work day in and day out. This kind of dedication and discipline often carries over into other aspects of a lacrosse player's life, making them attractive partners for those who appreciate a go-getter attitude.
They're Competitive
Lacrosse is a very competitive sport, which means that lacrosse players are typically very competitive people. And there's nothing wrong with a little healthy competition in a relationship. In fact, it can actually make things more exciting. Who doesn't love a good playful argument with their significant other?
They Work Hard
Lacrosse players have to work hard to succeed on the field, and that work ethic extends off the field. Lacrosse players are typically go-getters who aren't afraid of hard work, whether it's on the job or in a relationship. And we can all appreciate someone who isn't afraid to put in the work to make things happen.
Why Should You Play Lacrosse?
When it comes to finding an exciting and engaging sport, there's simply no better choice than lacrosse. With its fast-paced action and many dynamic strategies, lacrosse is the perfect way to stay active, fit, and entertained simultaneously. Whether you're looking to improve your fitness level or have fun with friends, playing lacrosse is a great experience for everyone.
Also since the sport requires strong teamwork and communication skills, it's also a wonderful way to make new connections and forge lasting friendships. So if you're looking for a fun and challenging way to keep active this summer, look no further than lacrosse!
Choose the best beginner lacrosse sticks here
Hot Lacrosse players you should know about — conclusion
These are our pick 7 hot lacrosse players that you probably didn't know existed! Whether you're a diehard fan or just someone who appreciates a good-looking man, these guys are sure to get your heart racing. Who knows, maybe one of them will inspire you to pick up a lacrosse stick and try the sport!
Who is your most favourite lacrosse player? Let us know in the comments below.