It was a historic day for Maryland men's lacrosse, as they defeated Cornell to become national champions. It was indeed a team effort, with everyone stepping up to make plays. The offense clicked on all cylinders. The team was lethal in the offensive zone, constantly creating scoring opportunities.
In the end, Maryland's impeccable defense won them the game. They shut down Cornell's offense and made key stops when needed. Maryland men's lacrosse team won the NCAA Championship in 2022.
Overall the NCAA Lacrosse championship 2022 was worth watching. Other than the team's efforts and such a wonderful game turnout. Every team's gameplay, team efforts and support for one another, and uniforms were symbolic, like always, and made a unique impression on each team.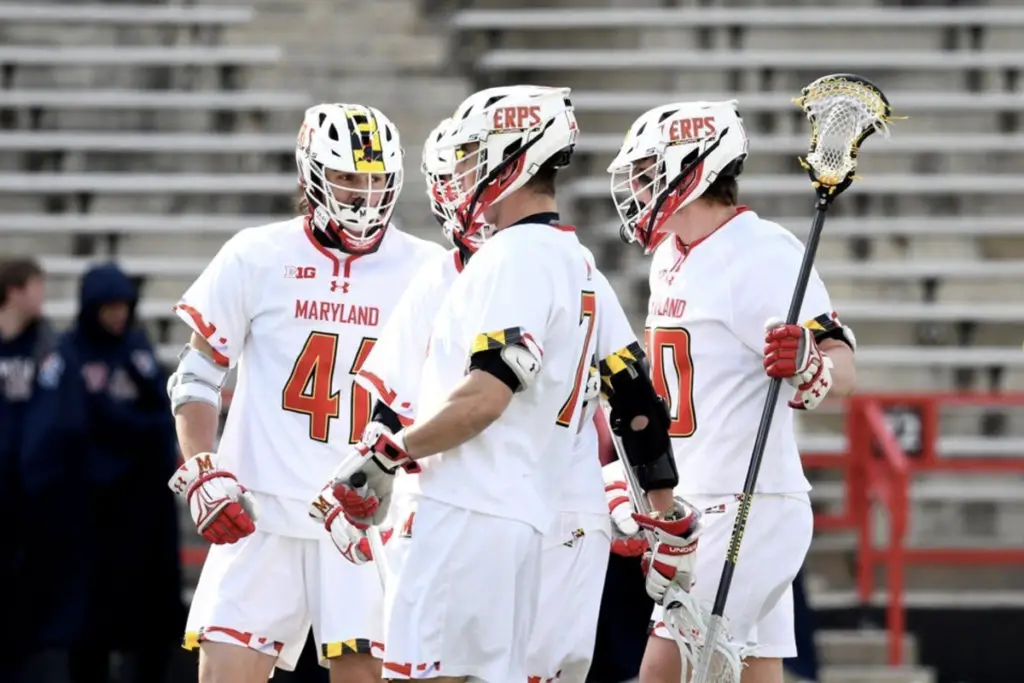 We already know the sport takes pride in its traditions. Many of the old-school uniforms have been passed down from generation to generation, and it seems that every team has its own unique look. But as the game continues to grow in popularity, so does the need for new and innovative uniforms.
And today, we will discuss the best college lacrosse uniforms. And what made them eye-catching.
Read also: What To Eat Before/After Lacrosse Practices/Games
Best College Lacrosse Uniforms
As for the best college lacrosse uniforms, there were some great designs throughout the season. Some schools stuck with traditional designs, while others experimented with new looks. Overall, there were some great uniforms in 2022, and here are seven of our favorites
The Duke lacrosse team is one of the most successful teams in the country, having won numerous championships over the years. Duke always has great uniforms, and their design in 2022 was no exception. The blue and white combination looked sharp, and their "D" logo was prominent on both their home and away jerseys. They have had some of the best college lacrosse uniforms for years. Their blue and white colors are always a classic look.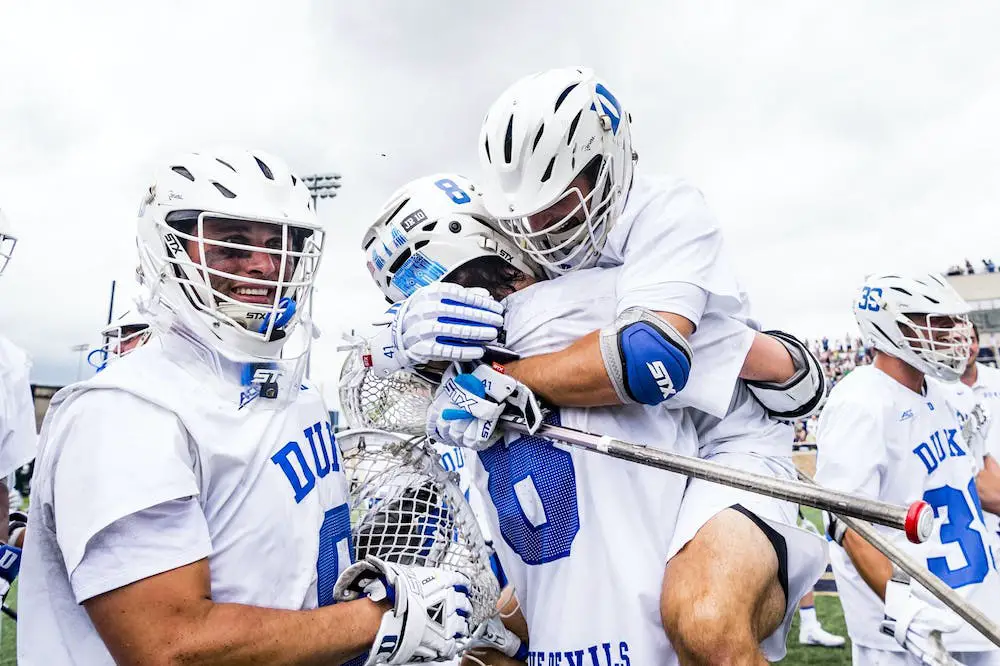 Some people have criticized the team for changing their uniforms so often, but others argue that it just shows how much they care about their appearance. In 2022, the team will be sporting a new color combination – blue and gold. This is sure to be a popular choice among fans and players alike.
Read also: Best Lacrosse Attack Heads in 2022
The Notre Dame lacrosse team has a long and proud history dating back to 1922. In that time, they have seen many changes in their uniforms, but always with great success. The current combination of green and gold looks terrific and is sure to bring the team more championships in the future.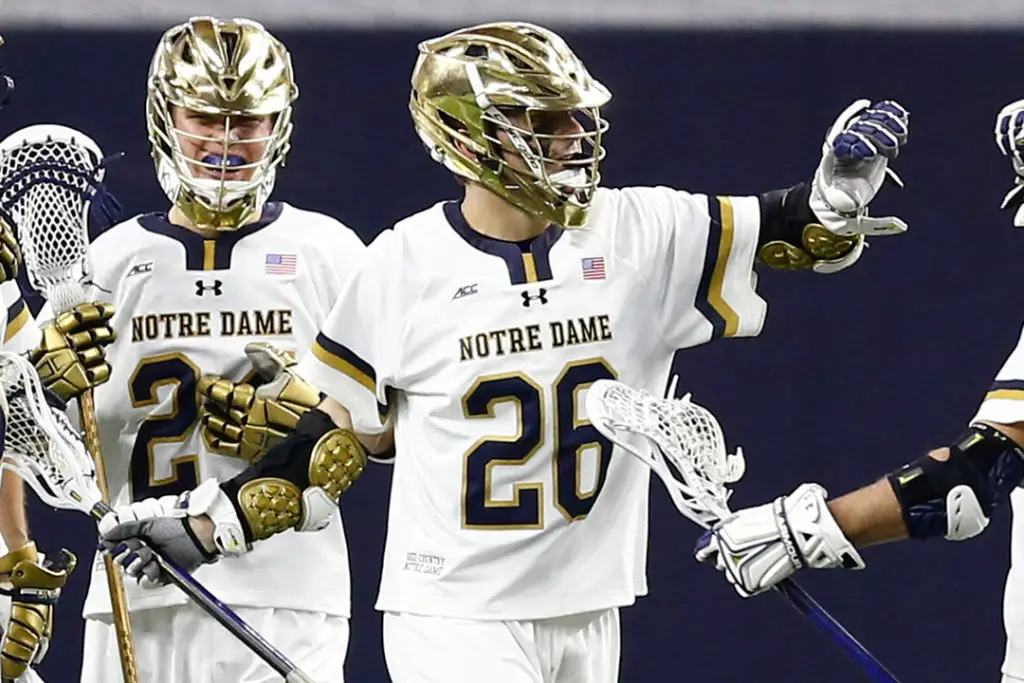 Notre Dame went with a classic look in 2022, featuring a kelly green and gold color scheme. The jerseys featured a simple "Notre Dame" wordmark across the chest.
The Johns Hopkins Lacrosse team has a long and proud history, dating back to the early 1900s. One thing that has always set them apart is their distinctive uniform, which has changed very little over the years. The main reason is that the design is extremely popular with fans, who love the classic look.
In 2022, the team made a few minor changes to their uniform. The most noticeable difference was adding a new, darker blue color. This was in response to feedback from fans, who wanted a more modern look. The team also updated its logo, making it more modern and sleek.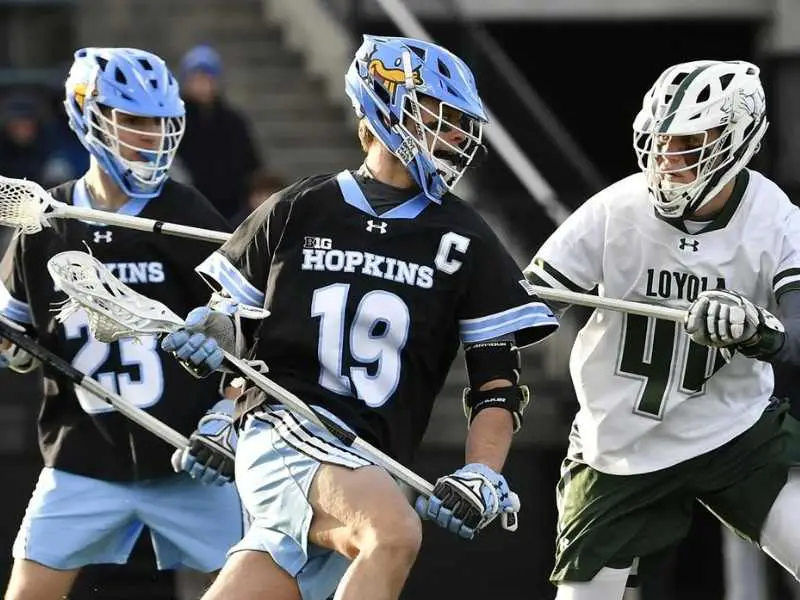 Despite these small changes, the uniform's overall look remains unchanged. This is because it is a classic design that fans love, and it would be foolish to mess with something that isn't broken.
Syracuse had a fantastic season in 2022, reaching the NCAA finals before being defeated by Duke. Their uniforms were also terrific, with a sleek orange design that matched their team colors perfectly. This uniform helped them stand out on the field and showed their dominance as a team.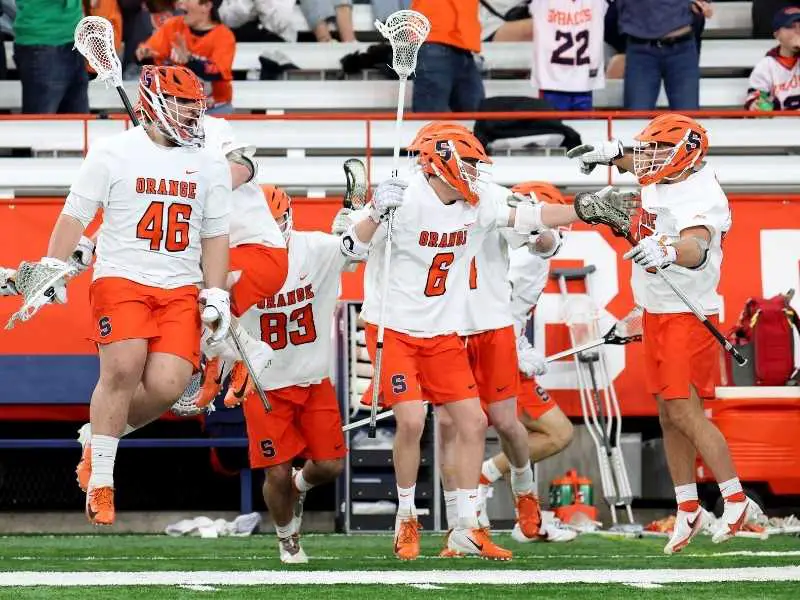 The Orange went with a bolder look in 2022, featuring bright orange and white color scheme. The jerseys featured a large "Syracuse" wordmark across the chest, while the pants were white with orange stripes down the sides. The orange and white combination is classic and easily recognizable. The Syracuse logo is one of the most iconic in all sports, and it looks great on their lacrosse jerseys.
Read also: Best Lacrosse Defense Heads in 2022
North Carolina has had some of the best college lacrosse uniforms for years. Their light blue and white colors are always a classic look, and their new Nike uniforms are just an updated version of what they've been wearing for years. The only difference between these uniforms is the new Nike swoosh on the chest.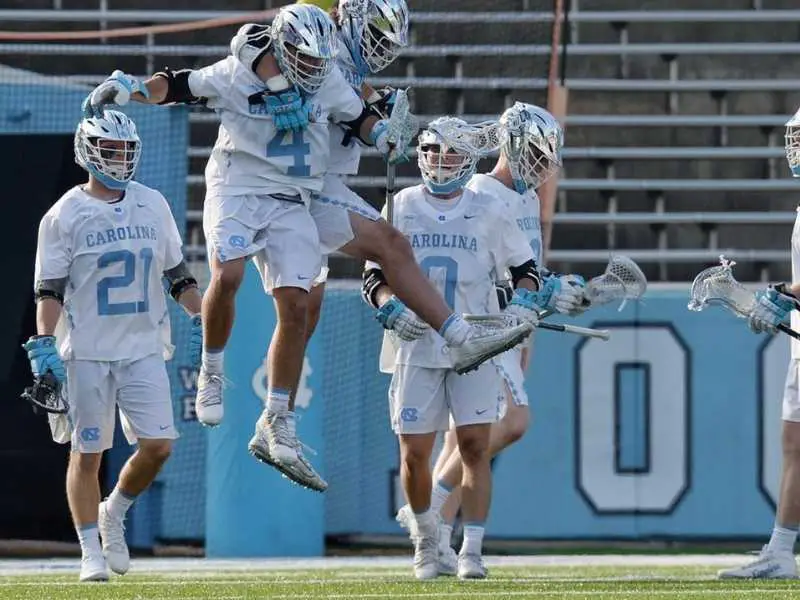 One of the reasons the lacrosse uniforms have been so successful is that the school has been willing to make changes when necessary. For example, in 2022, the team switched from traditional jerseys and shorts to a modern-looking all-in-one unitard. This change was initially met with mixed reactions but ultimately proved to be a big success.
The Maryland Terrapins Lacrosse team represents the University of Maryland in collegiate men's lacrosse. The team was founded in 1878, making it one of the oldest collegiate lacrosse programs in the country. The Terrapins have won nine national championships, including six NCAA Championships.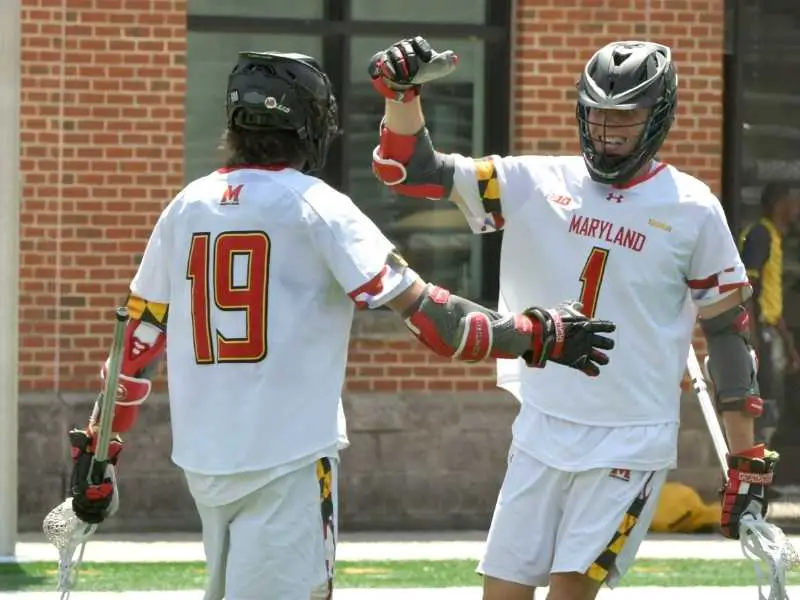 And their uniforms feature a modern design and a sleek black and white color scheme. The lacrosse uniforms are also made from lightweight and breathable fabric, which helps to keep players cool and comfortable during games. Overall, the uniforms looked clean and sharp, and Under Armour did a great job with the design.
The Princeton Tigers lacrosse team has a long and storied history, dating back to the late 1800s. The team has won numerous conference and national championships over the years, and their uniforms have always been a big part of their success.
Their current uniforms are a modern take on the classic design, and they look great! The team's history is one of the reasons why the uniforms are so popular, and it's sure to continue winning games in style for years to come!
The current design is simple but elegant, and it has become a popular choice for lacrosse teams all over the country. One of the reasons the uniform looks so good is because it is based on the traditional Ivy League style. The white shirt and blue pants are a classic combo and look great on the field.
In Conclusion
The best lacrosse uniforms we've seen in the NCAA lacrosse tournament so far this year have been amazing. There are a lot of new and different designs that teams are sporting, and it has really added to the excitement of the games. These seven teams have indeed turned heads in 2022 with their unique designs. We can't wait to see what next year brings for college lacrosse uniforms!
What are your thoughts? Let us know below.
Read also: Can you kick the ball in lacrosse?