We spend majority of the time on the blog talking about lacrosse equipment that you use or wear to play and have a great time. But there's one thing that is actually the most important of them all, the lacrosse ball. Elite and advanced players would tell you there are definitely differences between a good quality and a low quality lacrosse ball. Best lacrosse balls allow you to get a good grip of the stick and improve your overall shooting accuracy and power.
But with many different lacrosse balls on the market, it's difficult to decide which one is the best especially if you are a young laxer. In this post, I will give you a rundown of the five best lacrosse balls to buy in 2022, with a buying guide to make the best decision for your needs.
Five Best Lacrosse Balls To Buy In 2022
Here are the top 5 options you don't want to miss in 2022. As I have used many different lacrosse balls in my career, you will learn the most honest and practical reviews.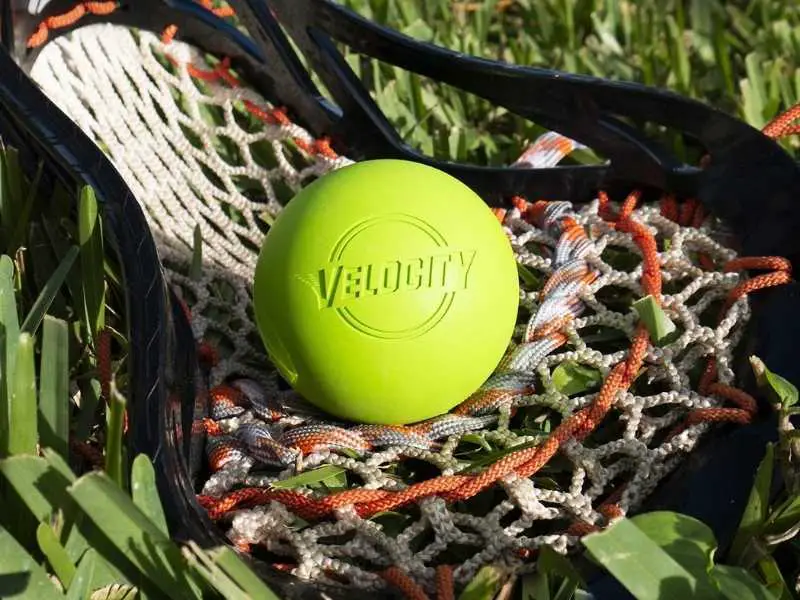 If you are looking for a high-quality lacrosse ball that won't break the bank, then Velocity Lacrosse Balls are a great option.
As one of the long-running brands when it comes to lacrosse balls, these are made with high-quality and sturdy materials, which make them durable and long-lasting. They also have a textured surface that provides superior grip, making them ideal for indoor and outdoor play. I absolutely love using these to play wall ball.
Best of all, they come in handy carrying cases to keep them organized and tidy when you're not using them. And they are also very affordable, making them a great and affordable option.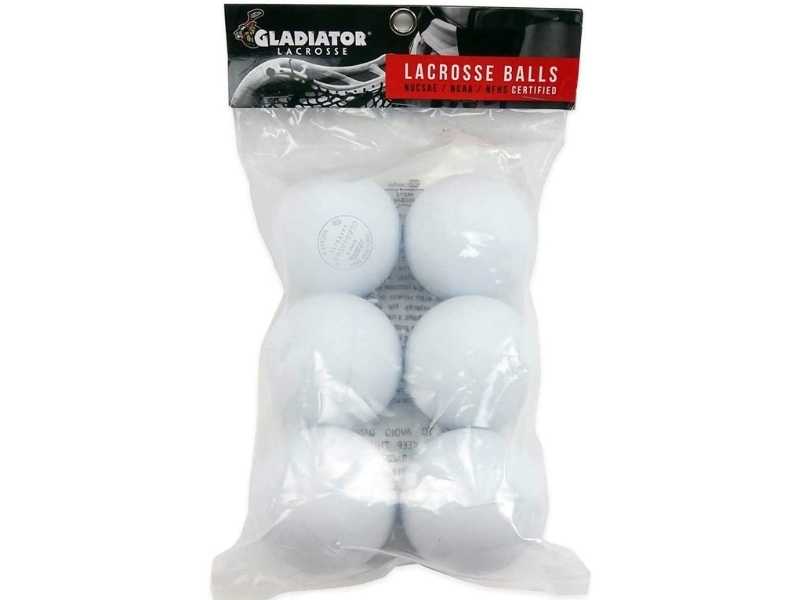 Need a durable lacrosse ball that can withstand all kinds of weather conditions? Gladiator Lacrosse Balls are your friends. These balls are made with top-of-the-line materials and are designed to withstand even the most vigorous and fast-paced gameplay.
Coming from another reputable manufacture, these premium balls are made with the highest quality materials, resulting in exceptional durability and performance. They also have a unique dimpled design that provides excellent grip and control. Plus, they come in various vibrant colors so you can show off your style on the lacrosse field.
The package comes with 6 balls, making it another great and affordable option for players.
This is probably one of the most popular options out there for lacrosse balls. And of course, the popularity is justified for its combination of quality materials and price. These balls are made from durable rubber and feature a textured surface for exceptional grip. They're also designed to resist wear and tear, making them perfect for even the most intense lacrosse games. Just like the Velocity brand, Champion lacrosse balls also come in a carrying case.
Definitely can't go wrong with these most common balls you see on the court. Also as a dog owner, you should also consider this brand as it holds up super well! Will be your dog's new favorite toy.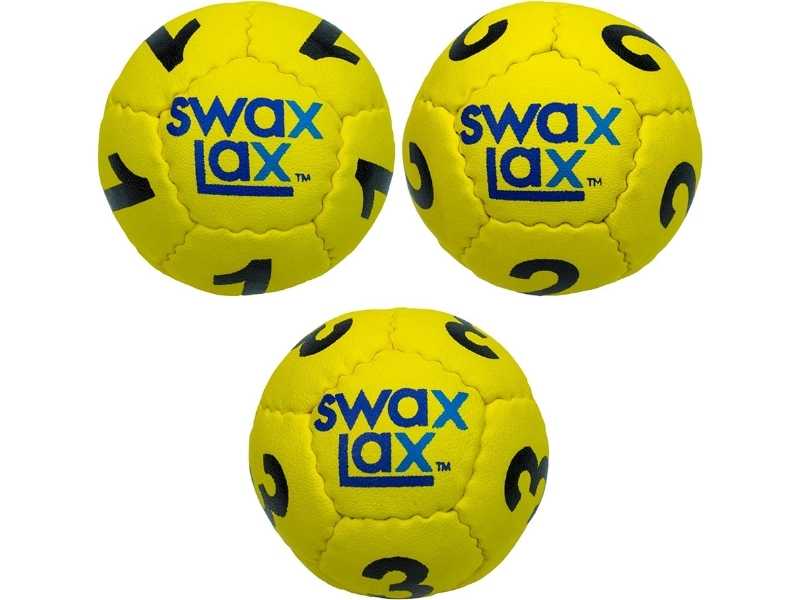 Are you an environment-conscious lacrosse player? Then you would love Swax Lax lacrosse ball. It is an eco-friendly lacrosse ball that doesn't sacrifice quality or performance. These balls are made with top-of-the-line materials and are designed to withstand even the most environmentally friendly gameplay. And because they are softer, recommend using them indoor and backyard play.
They are also easy to grip, throw, and affordable, making them a great option for beginner and young players.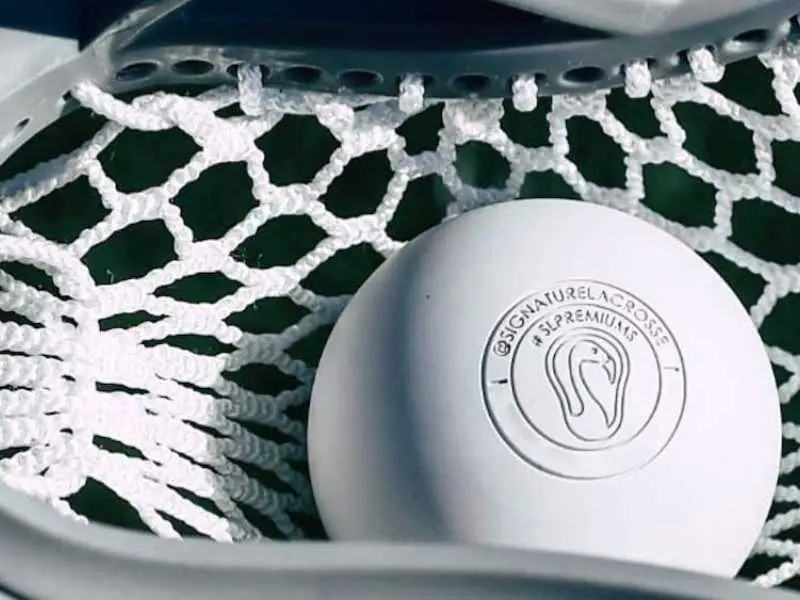 With their innovative design and excellent craftsmanship, Signature Lacrosse Balls offer everything that any player could want or need!  These premium balls are specifically designed to meet the needs of professional lacrosse players.
They're made from high-quality materials for exceptional durability and performance. They also have an innovative design that provides excellent grip and control. In addition, I also use these to work out my muscle tensions and knots, which is another perk of these lacrosse balls.
What To Look For From The Best Lacrosse Balls
Just like every review, it's important to understand the things you need to look for from lacrosse balls. After evaluating different factors, here's the four most important factors you need to remember.
Material
The ball's material is important because it will affect how it feels when it hits your stick and how well it bounces. The three most common materials used in lacrosse balls are rubber, synthetic rubber, and polyurethane. Rubber is the heaviest and hardest material, so it's not recommended for beginners.
Synthetic rubber is a softer rubber that's often used in training balls because it's more forgiving on your stick. Whereas, Polyurethane is a lightweight alternative to rubber that's often used in-game balls because it has excellent rebound qualities.
Color
Most Lacrosse balls are white, but some companies offer colored options as well. If you're looking for a ball that's easy to see on the field, opt for a brightly colored ball. However, if you prefer a traditional look, stick with white.
Weight
As mentioned earlier, solid balls are the heaviest, while hollow balls are the lightest. The ball's weight will affect how fast it flies and how well it bounces. If you're unsure which weight is right for you, try on the lightweight ball; it will be easier to control.
Durability
No matter how careful you are with your gear, eventually, something will give way—that's just the nature of sports equipment. When choosing a lacrosse ball, opt for one that's durable enough to withstand some wear and tear; otherwise, you'll be buying new ones constantly. Rubber balls are notoriously hardy, but polyurethane can also be quite durable if it's high quality.
3 Tips to Maintain Your Lacrosse Balls
Keeping your lacrosse balls in top condition is important whether you're a beginner or a seasoned veteran. Not only will it save you money in the long run, but it will also help you play to your best.
Here are three tips to help you maintain your lacrosse balls:
Don't over-inflate them.
This may seem like a no-brainer, but many players make the mistake of inflating their balls too much. Doing so will not only make the ball harder, but it will also make it more likely to break. Check the manufacturer's guidelines to see your ball's ideal pressure.
Store them in a cool, dry place.
After each game or practice, make sure to store your balls in a cool, dry place after wiping down your lacrosse ball. Humidity and extreme temperatures can cause the ball to warp and become brittle, making it more likely to break when hit.
Clean them with soap and water after each use.
Lacrosse balls can get pretty grimy after a game or practice, so it's important to clean them off afterward. Simply rinse them with soap and water and let them air dry. This will help remove any dirt or grunge that could potentially damage the ball over time. Keeping your equipment clean is overall a great habit to follow.
Summing up The Best Lacrosse Balls To Buy in 2022
Now that you know what some of the best options for lacrosse balls are, it's time to make your decision! Choosing the right lacrosse ball doesn't have to be difficult – just keep these factors in mind, and you'll be sure to find a perfect ball for your needs.
Remember your budget, what material you prefer your ball to be made of, how many balls you need, and what color you want your ball to be. You should have no problem finding the perfect lacrosse ball for your next game with all these factors!
And don't forget to take care of your best lacrosse ball — with proper care and maintenance, your lacrosse ball will last for years to come.