Men's lacrosse requires many different pieces of equipment, such as helmets, shoulder pads and gloves. In order to be eligible to play field lacrosse, you must wear proper equipment. And here's another optional gear that provides extra protection and safety for players, rib pads. 
By optional, it means you are not required to wear them but if you are worried about potential rib injuries that could occur when being hit, these rib pads are very useful. Especially for midfielders who are constantly hit or checked by opponents, wearing a rib pad might not be a terrible idea.
We will explore some great rib pads for players today and discuss what features you should look for.
For all the required lacrosse equipment lacrosse players need, make sure to go through this checklist.
Best Lacrosse Adult & Youth Rib Pads
First, I am really glad that you clicked on this post. It means you take safety and great protection for your child or yourself seriously. In general, I have found rib pads to be a great supplement to shoulder pads.
As you read through the product review, you might notice many rib pads are primarily for box lacrosse. But the great news is you can use them interchangeably between field and box lacrosse. So don't sweat if you are worried they aren't made for field lacrosse. 
Without further ado, let's begin.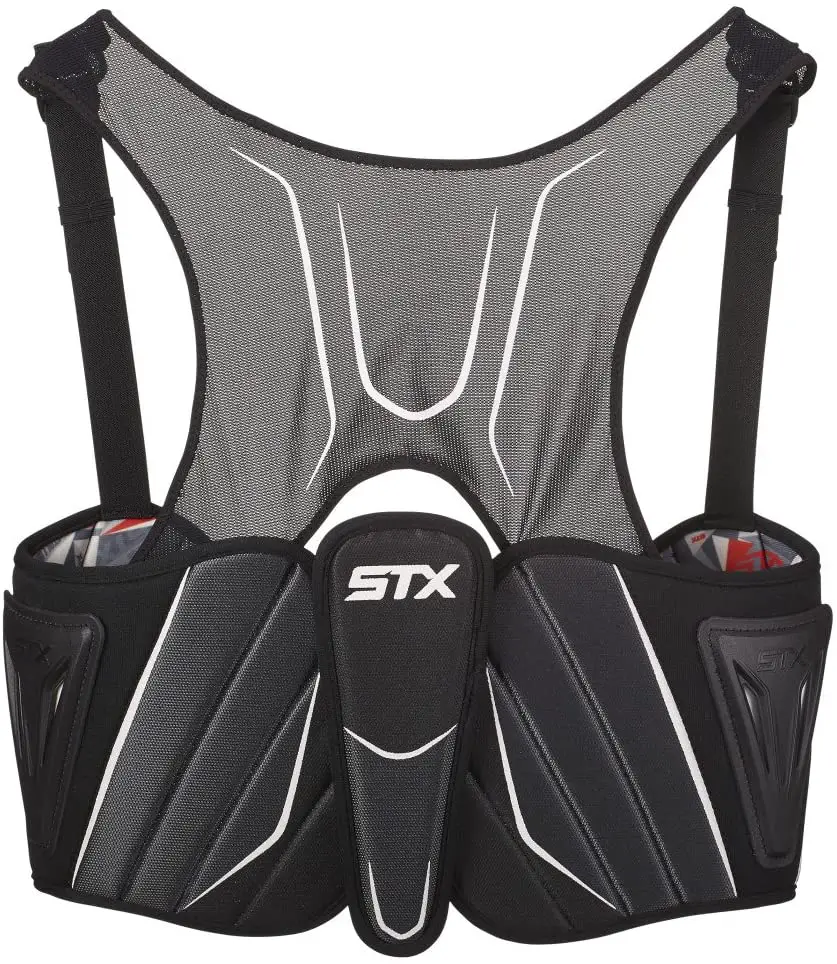 STX Lacrosse Stallion 200
| | |
| --- | --- |
| Type: Box & Field | Colors: Black |
| Release date: 2017 | Ratings: |
| Size: Youth | ⭐⭐⭐⭐⭐ |
An upgrade from Stallion 100, Stallion 200 is a popular rib pad for high school players or younger. With a very simple and low profile design, this rib pad provides secure and great protection for young players around their waist against missing checks and shots.
Adjustable straps make customizable fit possible for players in any position. Because the materials are very lightweight, you won't feel being weighed down by the pad while playing. 
Overall Stallion 200 is a great and popular rib pad for youth players who look for extra protection.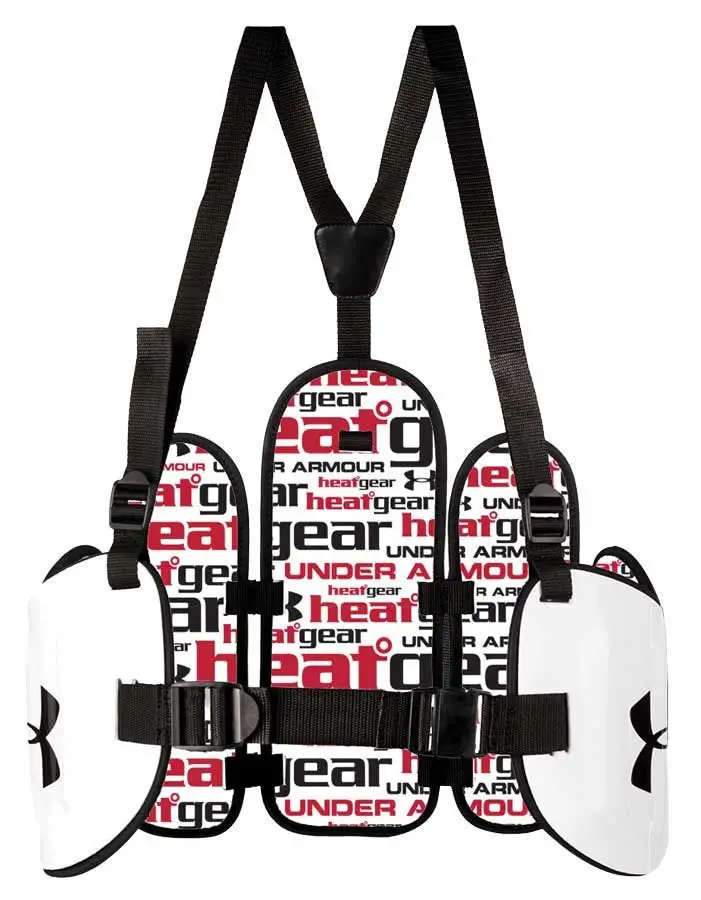 Under Armour Spectre Kidney Pad
| | |
| --- | --- |
| Type: Box & Field | Colors: White |
| Release date: 2018 | Ratings: |
| Size: Youth/Adult | ⭐⭐⭐⭐ |
Spectre Kidney Pad is great for both box and field lacrosse. The pad makes a great difference for box and regular lacrosse players looking to protect themselves from those painful kidney and back shots.
Design and tech wise, the pad features thermal-molded technology which provides a great and strong outer shell that absorbs forces and shocks. And if you sweat a lot during games, the liner is made with a specific technology that removes moisture from the skin to let your skin stay cool and dry throughout the game.  
It's super lightweight that doesn't feel bulky on your body and provides adjustable straps to make you a perfect fit. Sizing could be an issue, especially for younger players, so I suggest trying it on in a local store before placing a purchase.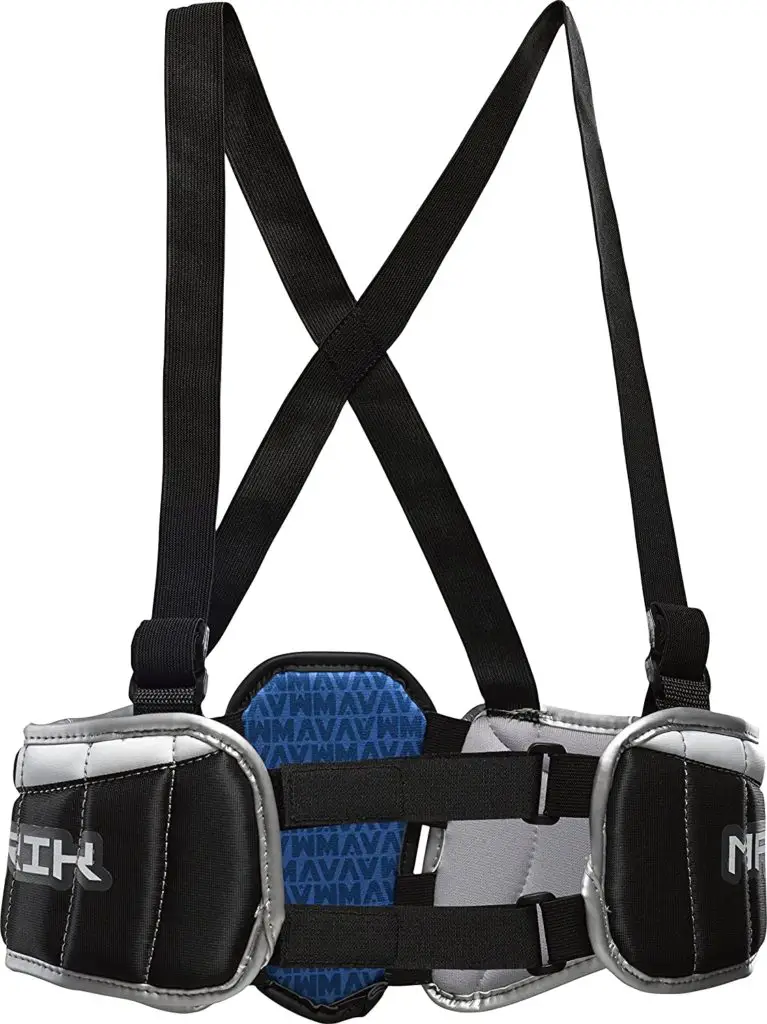 Maverik Charger Lacrosse Rib Pad
| | |
| --- | --- |
| Type: Field | Colors: Black |
| Release date: 2014 | Ratings: |
| Size: Youth | ⭐⭐⭐ |
These rib pads are designed for children and youth players. At a great price, Maverik Charger Rib Pad provides premium protection for young players to guard their vital organs.
 Due to this product being made in 2014, the design and materials might not be the best available today on the market but the charger rib pad provides good flexibility and a comfortable fit with adjustable straps. 
Lastly, this rib pad matches perfectly well with charger shoulder pads. If you are looking for an affordable and good-quality rib pad, Maverik Charger is one of the best.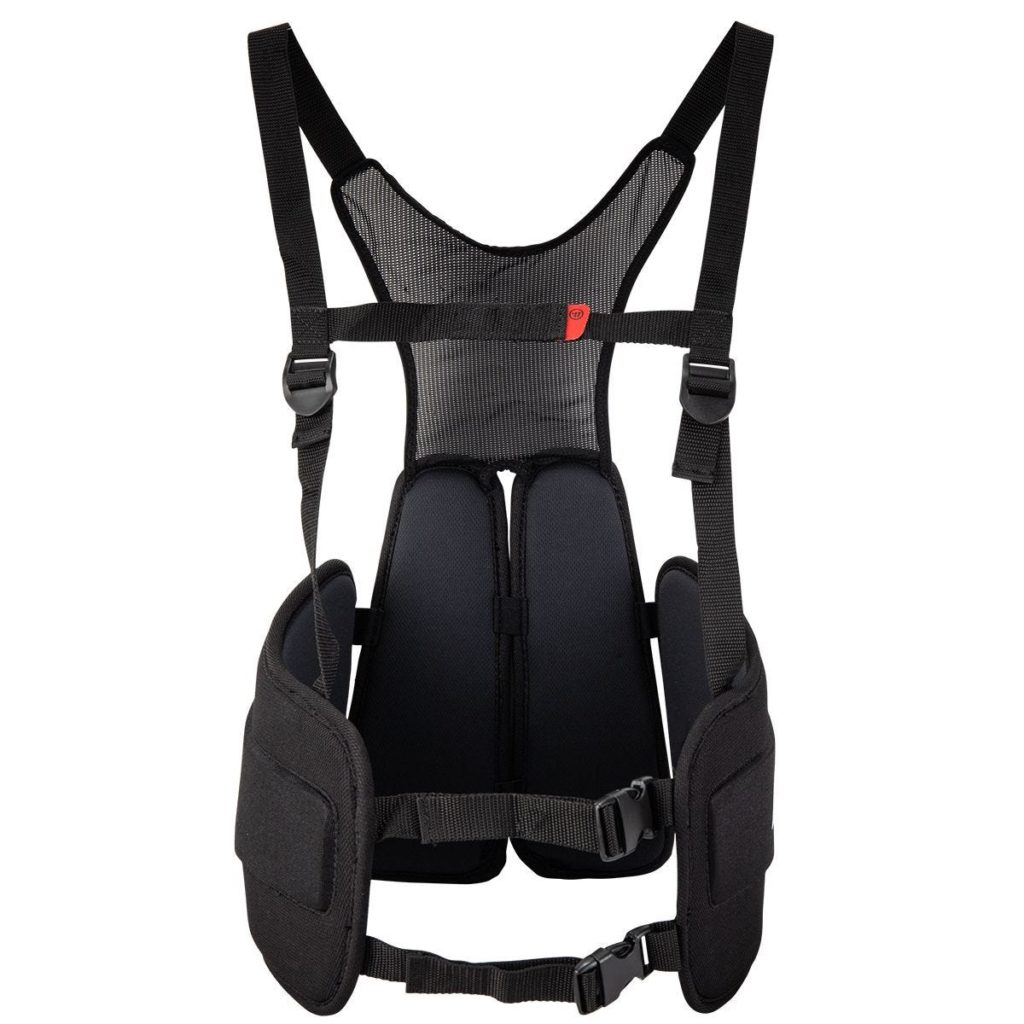 Warrior Fatboy Box Lacrosse Rib Pad
| | |
| --- | --- |
| Type: Box | Colors: Black |
| Release date: 2020 | Ratings: |
| Size: Youth/Adult | ⭐⭐⭐ |
Warrior Fatboy Box Rib Pad is a more premium product designed primarily for box players. Yet many field lacrosse players also find them super comfortable and easy to wear. 
The design for the outer shell provides great protection around key areas along the body. It provides 360-degree full coverage with a rear breakpoint and folding point. Overall this rib pad is light and comfortably wraps around your body without causing any obtrusiveness. 
This product is suitable for young and adult players. It comes with an easy clip system that allows for fitting depending on your body size. It's indeed more expensive than many other options I have included here as it gears toward advanced players. 
Whether you are a box or field lacrosse player, this premium rib pad checks all the boxes you need.
Epoch Integra X Elite Box Lacrosse Rib Pad
| | |
| --- | --- |
| Type: Box | Colors: White |
| Release date: 2019 | Ratings: |
| Size: Youth/Adult | ⭐⭐⭐⭐ |
Epoch Integra X is another premium rib pad option for advanced box lacrosse players. It's a compacted rib pad that features multiple technologies that enhance comfort and mobility.
It features Epochs Phase Change Technology that promotes optimal thermal comfort and moisture control for players to stay cool and dry while playing. The thermoplastic outer shell is very effective at absorbing forces to protect your key areas. 
To make it even more advanced and personalized, it has a higher back for additional spine protection that works with its adjustable strapping system to keep your pads in place. Besides a higher than average price point, I don't see any immediate red flag for me to say no to this product. 
Therefore, if you want to purchase a rib pad that could last a while, Integra X Elite is a great option.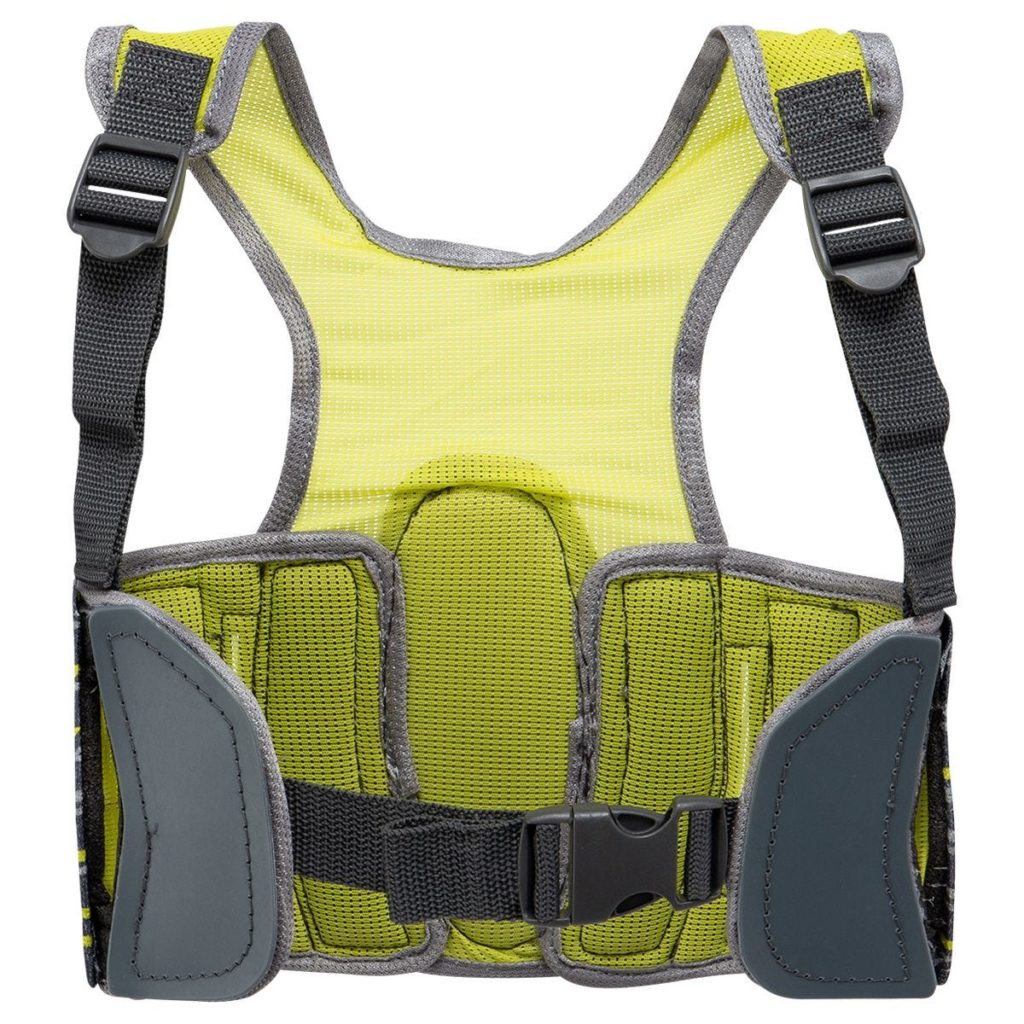 Warrior Fatboy Next Youth Box Lacrosse Rib Pad
| | |
| --- | --- |
| Type: Box | Colors: Grey |
| Release date: 2018 | Ratings: |
| Size: Youth | ⭐⭐⭐⭐ |
Next two rib pads are specifically constructed for kids based on youth sizing. 
To give youth players more needed protection, Warrior Fatboy has additional foam padding around the player's waist. Although you might think added weight could limit movements, the rib pad is still very comfortable and flexible to wear. 
The clip system is very easy to adjust and secure the pad to young players' bodies better. Because young players grow very quickly, these adjustable straps will provide a flexible and versatile fit. 
Overall, with a great price, I think Warrior Fatboy is a great product to try out on your child to see if s/he likes it.
Brine Youth Uprising II Lacrosse Rib Pad
| | |
| --- | --- |
| Type: Field | Colors: Black |
| Release date: 2013 | Ratings: |
| Size: Youth | ⭐⭐⭐ |
This long running rib pad product has proven to be a choice parents keep coming back to when it comes to selecting a rib pad for their kids.
Right off the bat, both the comfortability and protection of these rib pads are great. For youth players, the right fit is so important because as they develop the skills the rib pad shouldn't be obtrusive in their movements. 
The weight of the pad is also very minimal. Players are able to run and sprint at full speed with no problem. Plus, it's easy to take out and put on, which makes it really attractive for youth players as well. 
However, because this product has been on the market for a while now, it doesn't have the most advanced technology or materials you look for, so if you want to get the most updated rib pad it's best to look at some alternative options. 
Should I Buy A Rib Pad
This question ultimately comes down to how much additional protection you want for yourself or your child. Although in field lacrosse it's less of a priority for many players, I do think attackmen should always consider wearing them as they are often checked by defenders.
Midfielders are in a yes or no scenario where depending on your playing style, rib pads could come in handy if you are an aggressive attacker or could seem to be unnecessary if you are more of a sweeping midfielder running up and down the field.
Defenders don't typically wear rib pads due to their roles. 
For young players, I think extra padding is helpful to provide more protection as they are still learning the game. This is why many rib pads are primarily used by younger players.
Last but not least, box lacrosse requires players to wear rib pads so if you are a box player, be sure to grab one before the season starts!
How To Find The Best Lacrosse Rib Pads
Judging whether a rib pad is great or not requires the product to check a few boxes. In this section, we will go over what you should consider when evaluating a rib pad either online or in store. 
Size/Fit
Since a rib pad wraps around your body while playing, perfect sizing and fit are very important. There's nothing more frustrating when wearing a heavy and uncomfortable rib pad that is also optional, to begin with. 
Youth rib pad is only for players under 12. And for younger players who are larger, opting for adult sizing is a smart idea. As youth rib pads might limit their movements, you want to find the most suitable rib pad that conforms to your torso.
As a best practice, you should always check the size chart before placing a purchase. Look for rib pads that have adjustable straps. 
Protection
If you are a field lacrosse player, rib pad might not be the no.1 priority on the top of your head. However, for a box lacrosse player, a rib pad is a necessity as box lacrosse has very high intensity, closer and frequent physical contact. 
Therefore good rib pads are built with this goal in mind by putting good quality foam in padding all around to provide 360-degree protection. A good way to gauge if a rib pad is good is to read their product page and see if they talk about the density and thickness of the foam to maximize protection.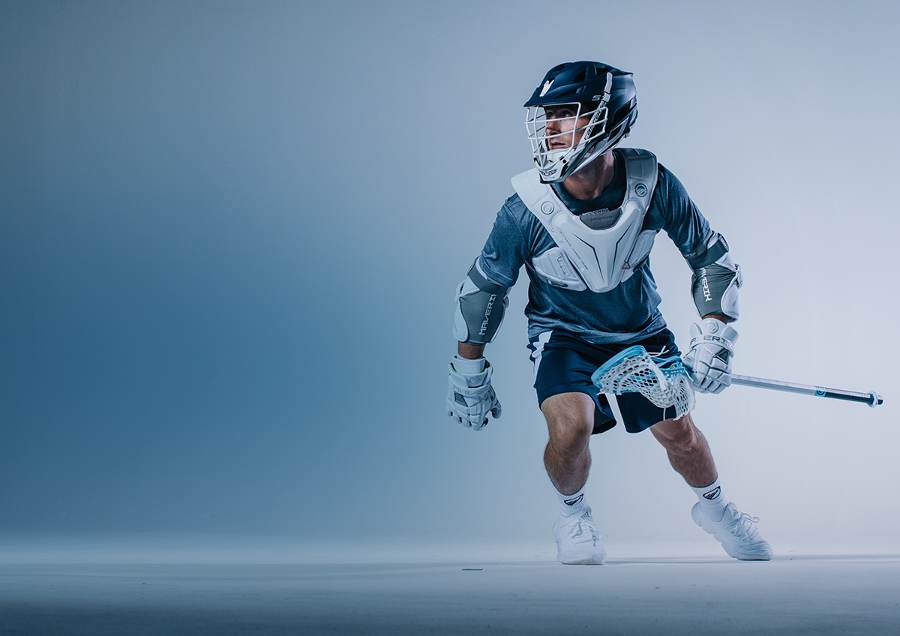 Materials/Durability
This goes hand in hand with protection because materials directly impact the overall quality and durability of the rib pad. Once again if you are going to buy a rib pad, I think it's necessary to deploy the same standard you use to evaluate the required protective gear to this. 
What this means is many rib pads cheap out on the materials (not the ones on our list tho!). I went to a local store to try out other rib pads and immediately I notice how light and thin the materials feel in my hand. Those are very prone to deterioration and wear and tear. 
If you don't really have access to many rib pads in store and need to buy one online, I would lean toward buying from a reputable brand like STX, Under Armour, Maverik or Warrior. They have the highest standard in terms of quality and durability. 
Weight
It's important to find a rib pad that strikes the balance between weight and durability. Most options I included in the previous section have a great balance that doesn't meet out on either side.
It might be hard to judge if a rib pad is heavy or not from a product picture, but if you don't see any extra materials and everything looks minimalistic, it's often a sign of great mobility and lightweight. 
The last thing we want from a rib pad is to be heavy and clunky, so weight is definitely something to consider when purchasing a rib pad. 
Customer Reviews
Being alluded to a couple of times in this post, custom reviews are my holy grail when it comes to selecting the best rib pads on the market today. There is no better or more efficient way to find the rib pad that fits you the most. 
Any concerns or issues you have are most likely addressed by customers who bought it and used it. Any good features you see on product pages are likely verified by customers as well. Customer reviews are the best form of information source as many reviews point to specific details that are very insightful and constructive in helping you make a decision. 
One caveat I often like to let my readers know is to try not to be swayed by one extreme review no matter if it's good or bad. Read as many of them as you can and form an objective opinion based on what the majority of the customers say about the product.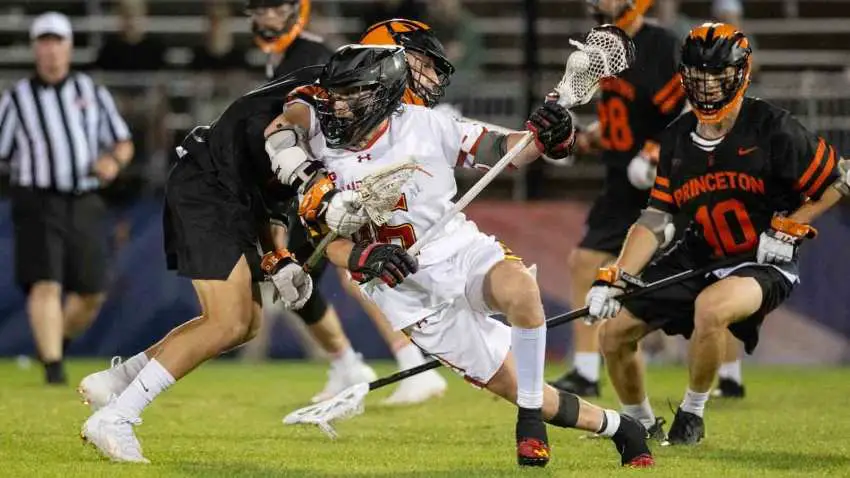 Conclusion
That's it! That was everything you needed to know about rib pads and the best rib pad options in 2022. Partly because field lacrosse doesn't require rib pads, most products haven't seen an upgrade for a couple of years now. But it doesn't mean the current products don't have the level of protection you look for. 
Feel free to drop me a question if anything was unclear or comment on which one you ended up buying. I would love to hear from you. 
Additional Resources
A perfect beginner stick to jump start your season: Best Beginner Sticks in 2022
A shoulder pad to pair with your rib pads: Best Shoulder Pads in 2022
If you haven't already, check out my training page