As of early 2022, there are over 850,000 lacrosse players across the United State. At a rapid rate, lacrosse has become one of the fastest-growing sports in the US, particularly among NFHS and NCAA levels. 
Despite the increasing popularity of the game, however, professional lacrosse players are not yet at a point where they can enjoy a lucrative career as their soccer, baseball and basketball counterparts do. 
As shall be discussed in this article, a professional lacrosse player's salary varies depending on a couple of factors. And the one thing that all players seem to agree on is that a lacrosse salary is not enough to sustain a comfortable lifestyle for most players. 
As a result, it's not uncommon to find many professional players having to work full-time jobs to make ends meet.
Want to be a professional lacrosse player? Start with choosing the right lacrosse stick!
| Product Image | Lacrosse Stick Name | Recommendation | Check Price |
| --- | --- | --- | --- |
| | StringKing Complete 2 Senior | Best Stick For Attackers | Check Price |
| | ECD Bravo 1 | Best Stick For Middies | Check Price |
| | STX X10 | Best Stick For Defenders | Check Price |
| | STX Eclipse 2 | Best Stick For Goalies | Check Price |
How Much Do Lacrosse Players Make on Average?
As a pro lacrosse player, your salary will be dependent upon which league you are in. If we take the United State as an example, there are currently two major lacrosse leagues, the Premier Lacrosse League (PLL) and the National Lacrosse League (NLL). 
In December 2020, Major League Lacrosse (MLL) announced the merger with Premier Lacrosse League (PLL) to consolidate the effort and resources as one collective American male professional outdoor lacrosse league. As a result of the merger, the PLL now has eight teams while the NLL has 15 franchises.
For NLL, the highest-paid franchise player reportedly makes around $34,000 meanwhile rookies bring home at a little over $9,000. Overall, the average salary comes in at $19,135.
For PLL, the situation is more optimistic: a minimum wage at $25,000 and an average wage at $35,000 that also includes health care coverage and stock options in the league.
Paul Rabil's interview on CNBC talking about PLL and his vision for creating a great professional lacrosse league
For the professional female lacrosse players, originally there were two pro leagues, United Women's Lacrosse League and Women's Professional Lacross League. Unfortunately, both had closed down post the COVID-19 pandemic. As of now, female lacrosse athletes are given the opportunity to participate in Athletes Unlimited. The general sentiment is that female lacrosse is currently going through a restructuring and I remain hopeful to see where things are heading.
Even though there isn't publicly available information regarding how much female lacrosse players make, it's very likely that female lacrosse players make even less than their male counterparts. And this lack of competitive compensation has and will continue to become a focal point of discussion among professional lacrosse players going forward.
In 2018, the NLL published a press release that claimed to increase players' salaries up to 25% and provide them with proper medical benefits. Ever since then, I haven't seen any real progress being made to the plan. 
Who is the highest-paid lacrosse player?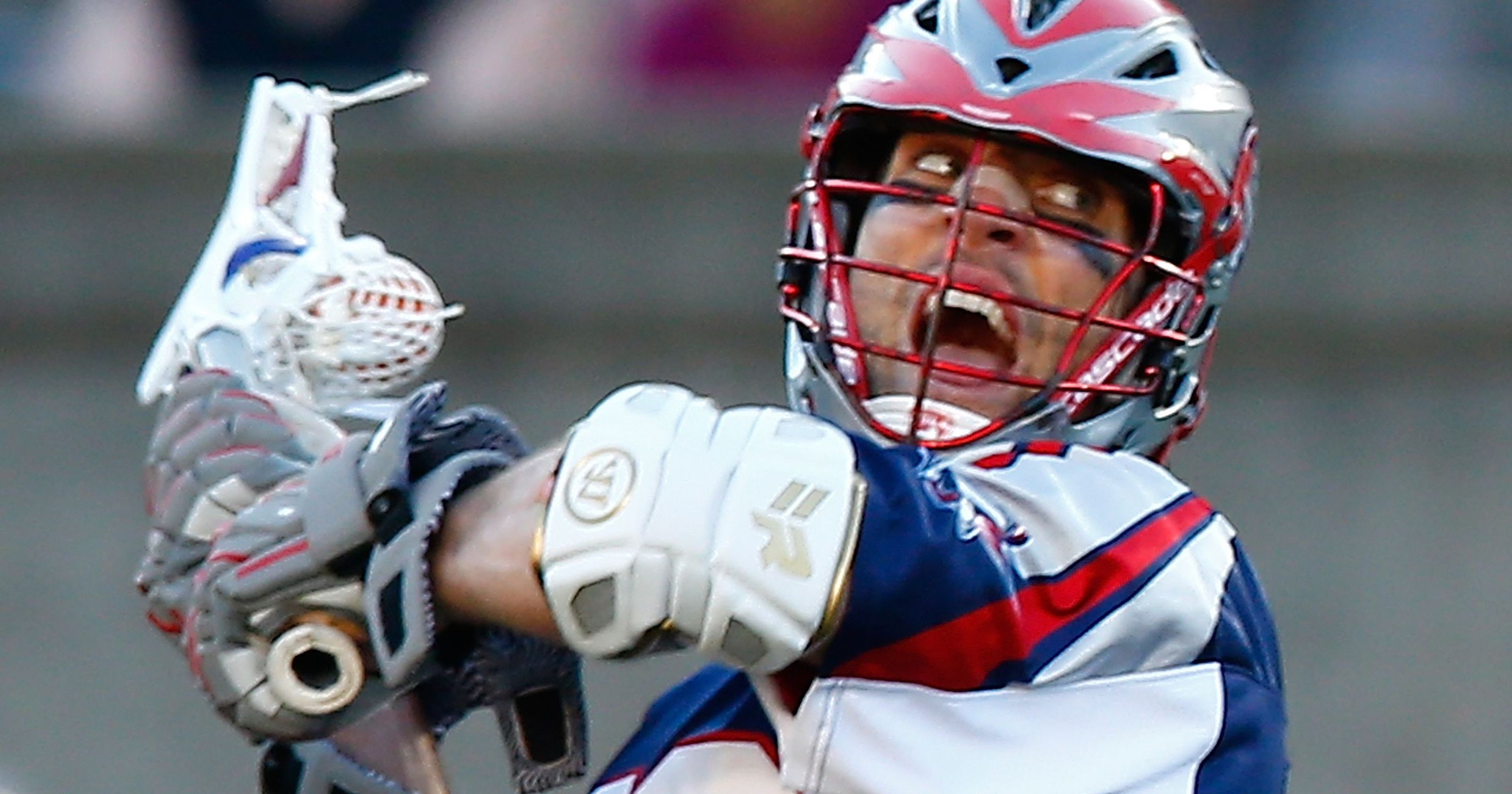 So far, Paul Rabil is the only professional lacrosse player who's made over a 7-figure income as the highest-paid lacrosse player in 2021, and this is mainly owing to his impressive endorsement portfolio comprising commercial partnerships with Red Bull, New Balance, etc. 
As the face of lacrosse, Paul has been vocal about creating a more lucrative and attractive environment for professional lacrosse players. To put his words into action, Paul Rabil along with his brother Mike Rabil founded the Premier Lacrosse League, with an aim to facilitate a broader commercial success.
What Factors Affect the Salary of Lacrosse Players?
As you saw, there are lacrosse players barely making $1,500 a month and the 0.1% like Paul Rabil making over $1 million every year. So, what factors play into this wide wage gap in lacrosse? Let's find out below.
First-year players, better known as rookies, are on the bottom of the pyramid in terms of wages. This is understandable because they are still getting a grip of professional play and have less experience. 
In more popular sports like football and basketball, players generally get paid more as their careers progress. In lacrosse, this isn't often the case. That said, a longer tenure does give players an advantage when it comes to getting recruited into a top team with a better financial upside.
Currently, there are two major leagues in the US, NLL being an indoor box lacrosse league and PLL being an outdoor field lacrosse league. Since their seasons take place at different times of the year, if a player so wishes, he could easily juggle between the two and manage to play for both NLL and PLL.
Not only does this give the player more on field experience but also better income.
Lacrosse Endorsement Deals
Since players can't really rely on the monthly salary to have a decent living situation, many players seek to supplement their income with endorsement deals from big brands. This is exactly how Paul Rabil was able to pull in 7-figure salaries due to the big endorsements and partnerships he signed. 
To do this, you have to be a notable and top player in the league at the same time take inspiration from more commercially successful sports like NBA and NFL with respect to branding and marketing to attract endorsements and sponsorship deals.
How Contracts Work For Lacrosse Players?
For the longest time, lacrosse contracts were typically one year-long until the introduction of MLL's Player Movement Policy in 2016 that brought forward the initiative of signing longer-term contracts with players. 
In a nutshell, the Player Movement Policy states that players who have an expiring contract and have been in the league for a minimum of 5 consecutive seasons are at liberty to move to a different team. This in turn incentives teams to retain their top talent by providing more attractive financial terms.
Therefore, I think the ecosystem is getting more robust and mature as it takes the right steps towards NFL and NBA.
Will Salaries of Lacrosse Players Increase In The Future?
At all levels, participation in lacrosse is growing by leaps and bounds with numbers growing steadily not only in the US but internationally as well. 
The sport holds a lot of potential for bigger and better endorsement deals as well as sponsorship opportunities. The success we are starting to see in PLL has given me confidence that it's a matter of time for lacrosse to reach the level of success it deserves. 
It's a well-known fact that lacrosse players don't really play for the love of money. As lacrosse continues to grow, we shall see larger financial compensations that match with players' love for the game. 
Check out our helpful guides that let you kick start your lacrosse career:
What Positions Should You Play?