Aside from helmets, there's one more thing goalies need as part of the mandatory head protection, the lacrosse goalie throat protector. It's an important piece of equipment attached to the bottom of the goalie's helmet to protect the neck and throat.
In both men's and women's NCAA rules books, you will find specific rules that state, "the throat protector and chest protector are required pieces of equipment for the goalkeeper, but the goalkeeper is not required to wear shoulder pads or arm pads." As well as, "the goalkeeper must wear a helmet with face mask, a separate throat protector, padded gloves, a mouthpiece and a chest protector." (Source 2)
After all, as a goalie, you can't bet on luck to save you from fast speed shots. A good goalie helmet with a throat protector attached minimizes the risks of wayward shots.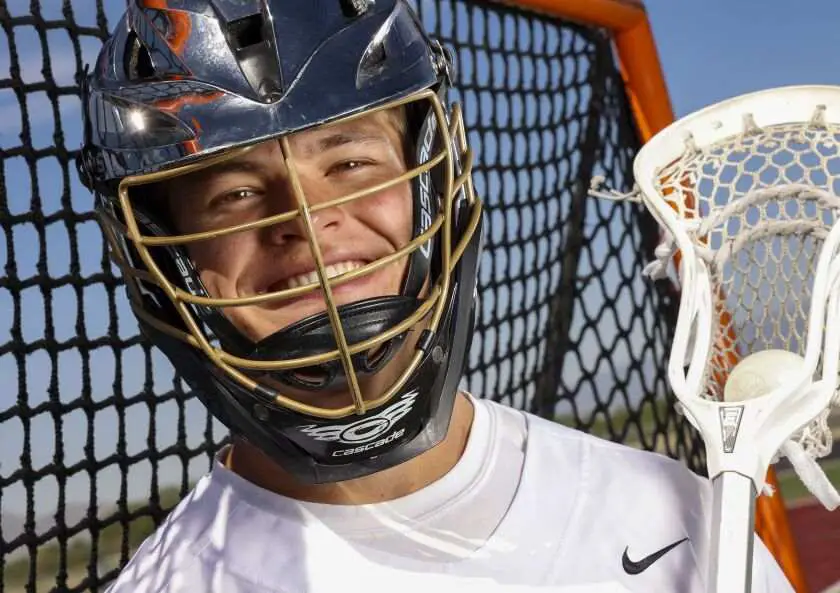 Therefore, in this post, we will walk through three great protectors to consider for this season.
Best Lacrosse Goalie Throat Protectors
When it comes to goalie throat protectors, Cascade is the go-to brand for goalies. Notably, there are 2 most popular models on the market today, the TP-S and TPC2.
Cascade TP-S Goalie Throat Piece
The TP-S Throat Protector is the newest release from Cascade. It's made of premium material that is very durable and dense. Once attached to your helmet, it covers a wide area of your neck that offers you peace of mind. 
One great feedback from customers is TP-S is heavier than the previous models so that it stays still without bouncing around too much. This feature drastically improves the goalie's range of motion and the ability to save corner goals.
Cascade TPC2 Throat Guard
TPC2 is the longest running Cascade throat protector on the market today. Its straightforward and simple design gets the job done. Unlike TP-S, TPC2 is more affordable. 
When you compare TP-S and TPC2 side by side, you notice TPC2 has less coverage area and is lighter, which makes the material seem to be less durable. After asking some goalies about how they thought about the product, they said it was good enough to protect their throats from getting hit by shots.
STX Eclipse Goalie Throat Protector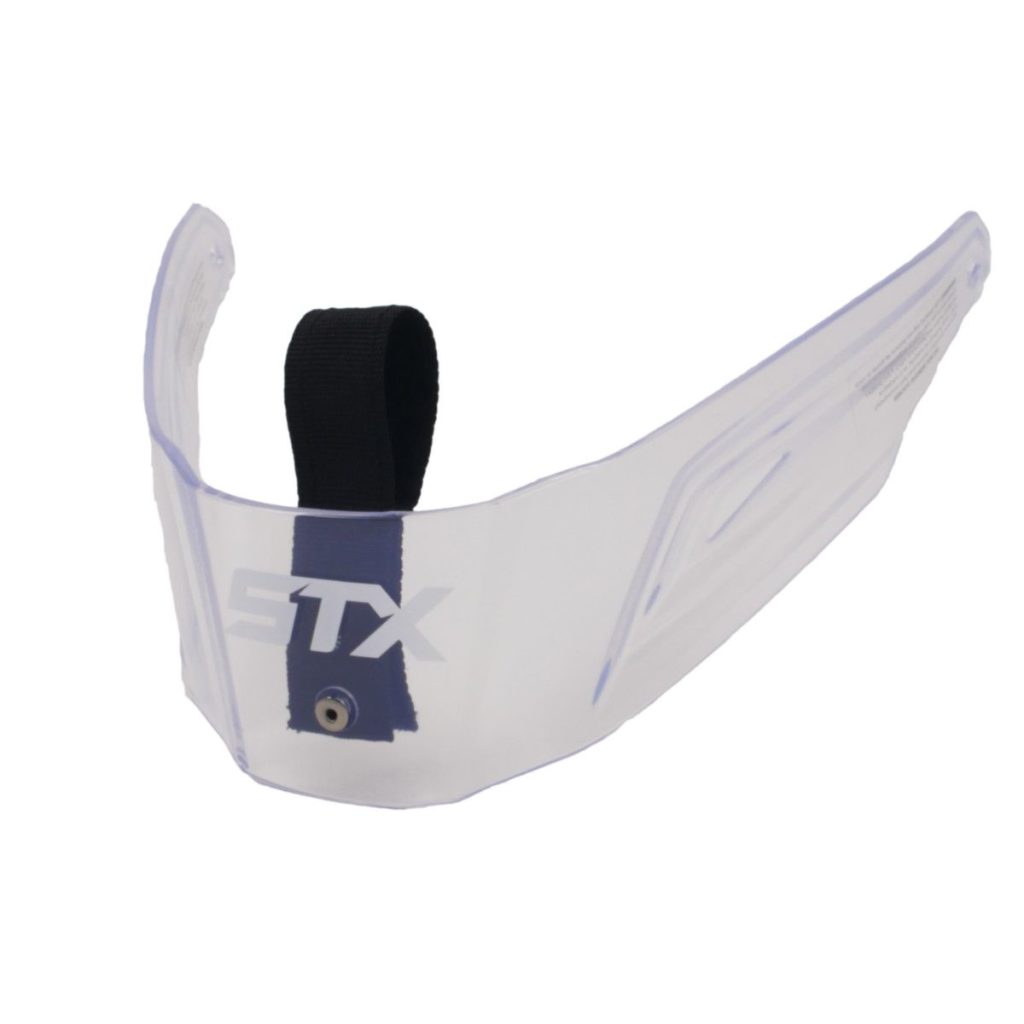 To finish off the list, we have STX Eclipse Throat Protector. Named after STX's most popular goalie stick, Eclipse continues to offer goalies the best protection and support they need.  
Made of strong and flexible polycarbonate materials, Eclipse withstands all levels of shots. It only requires a direct, simple attachment to helmet with a screwdriver. It also fits every helmet on the market using adjustable straps. 
Lastly, it features a sleek design that will elevate your goalie gameplay. For players who are a fan of STX, this throat protector is a no-brainer. 
Now we took a look at the best options that are worth considering. Let's move on to learning how to install them.
Installation Process
In general, there are two approaches to attaching the throat protector to your helmet, using zip ties/shooting strings or mounting hardware. 
The easier but less effective approach is to use zip ties or shooting strings. Align the holes on the side of a protector with the open space on the side of the facemask. Although this is fairly simple and quick, I often see this as a short-term installation method. It allows you to remove the protector very easily after practice or a game. 
However, also be aware that this creates gobbles as it's not 100% mounted to your helmet. 
If you are looking for a more permanent and secure solution, time to use some screws. 
Follow the instruction for all types of Cascade helmets: S, S Youth, R, CPX-R, CPV-R, CS-R, CS.
Drill a hole through the middle "C" in the word CASCADE along the bottom of the chin piece using a 7/32" drill bit
Then you drill holes on both sides of your helmet and depending on the type of helmet, the location varies. Use a ruler and marker to make a dot at the spot. Find your specific type of helmet below before measuring.
After that, you will use a screw to connect the webbing with your chin piece
Similarly, connect both sides using screws, spacers and T-nuts.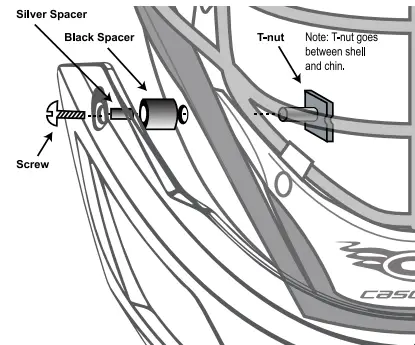 Don't forget to reference the installation manual here to properly fit your throat protector to your helmet. To make sure you have done it perfectly, put on your helmet and run around to see if it moves and bounces too much.
How to find the best goalie throat protector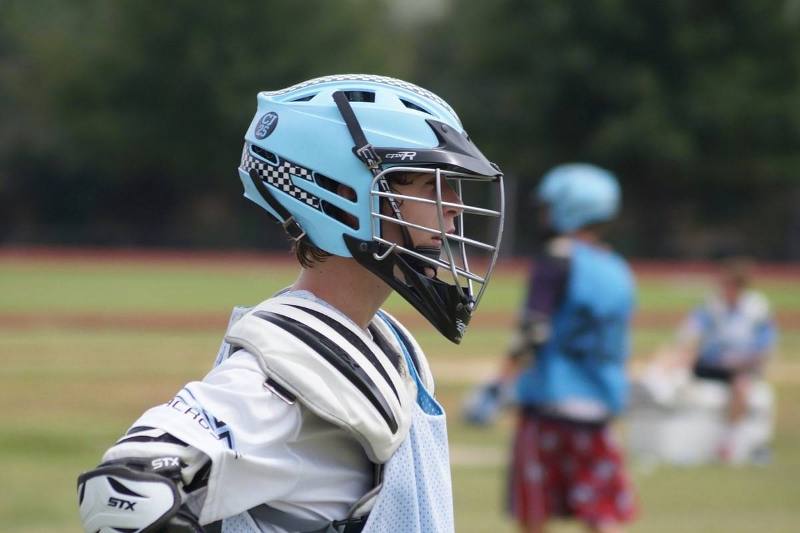 There are a couple of things to look out for when deciding which throat protector will provide you with the best protection and durability.
Materials
Since this is an important piece of protection, make sure it is made of durable and quality materials. The two most common types of materials include plastic and polycarbonate. Many protectors you find today will be made of plastics as it's cheap to manufacture at the same time provide great durability and stiffness. Polycarbonate utilizes a mix of plastic and carbon to further strengthen its quality. 
If you have a carbon shaft, you might prefer the polycarbonate material as it's stronger than normal plastics.
Brands
There are well-known and niche brands making throat protectors, so how do you know which brand is great. As of writing, the most popular and reliable brands are Cascade, STX and Warrior. 
The reason why I don't normally like to venture out to lesser-known brands when buying protective gear is the concern about safety. Well-known brands have a track record of creating good and reliable products. Also there tend to be more customer reviews which help you to make an informed decision.
Sizes
The options I have included above fit most helmets, so if you choose one of them, you should have no problem attaching it to your helmet. If you want to check out how much coverage area they provide, it's not a bad idea to go to a local store and compare them in person. 
Cascade TP-S throat protector does provide the best coverage area out of most options on the market today.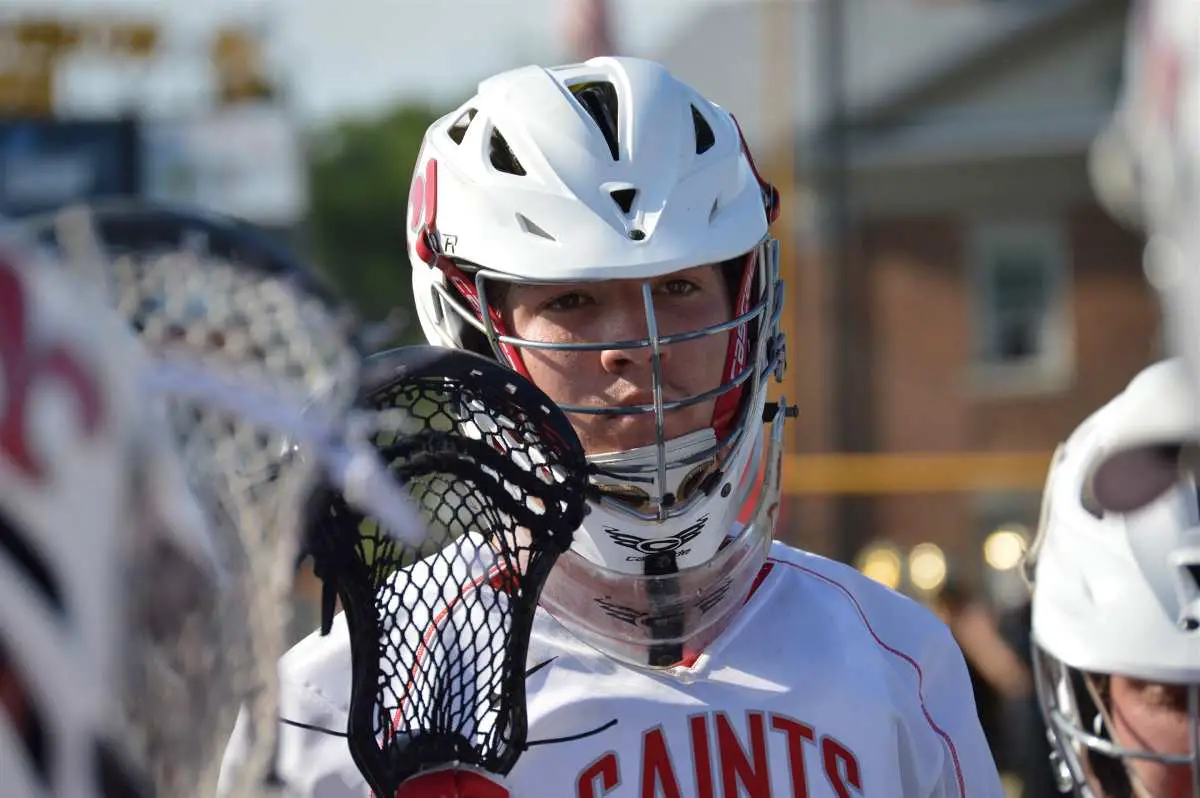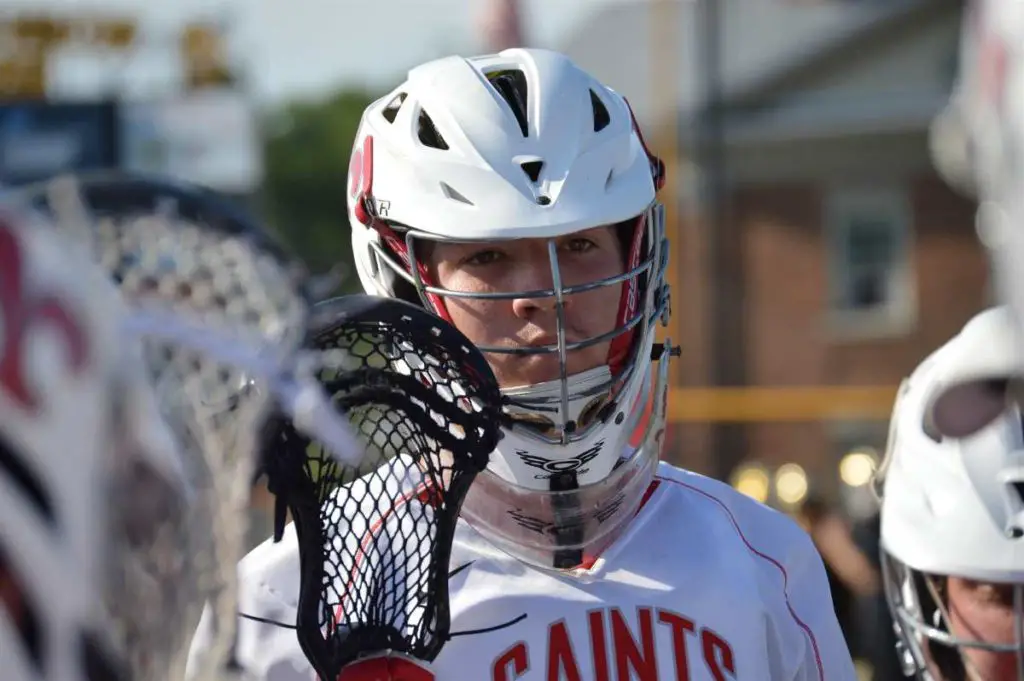 Conclusion
Unlike other products that have many variations and options, there are only a few that are proven to be great protectors. So before hitting the buy button, reading through this guide hopefully has given you an idea of what you want. 
As always, if anything is unclear, I am looking forward to your questions.
Related goalie guides: