Merely a couple of years ago, lacrosse shafts were made of either heavy metal or wood that lacked durability and speed. Due to the recent boom in popularity, lacrosse shafts have gotten so advanced that every year they are breaking records by being more durable and lightweight. 
Since more players are interested in buying the lightest shaft to maximize their speed and agility on the field, in this post, we will take a look at some of the lightest lacrosse shafts available today in 2022. 
After reading countless customer reviews, product pages and weighing them at my local sporting store, I tried my best to include all the lightest and the best lacrosse shafts today. If you haven't already, now it's the best time to dive into this exciting and competitive sport as there are so many great products to accelerate your growth at any skill level.
Here are the best and lightest lacrosse shafts today in a glance:
Click here to learn more about the best lacrosse shafts in 2022
Click here to learn more about the lightest lacrosse heads in 2022
Jump to a specific section you'd like to see:
Lightest Attack/Middie Shafts
For offensive players, getting a light lacrosse shaft is one of the most important factors that influence their performance and scores. That said, I didn't just include the lightest shafts without taking into account their overall quality. A light shaft without a durable material isn't gonna give you the speed and accuracy you are looking for.
Check out best attack/middie shafts in 2022
Burn Pro ATK Handle 19 (4.4 oz)
The best and the lightest shaft is made possible by Warrior Burn Pro. When I held it the first time, I couldn't believe how light it was. Most importantly, it also passed my durability test. By using it for a couple of recreational games, I found it to be very durable that withstands pretty good pressure and strength.
Its carbon material carries a great flex when shooting for powerful shots. Also the diamond texture gripping is such a great feature that makes it very comfortable and smooth to change hand placements in between shooting and passing.
This shaft has really started to grow on me and I honestly don't see any apparent downside to this shaft. 
TRUE Zerolyte Composite Shaft (4.8 oz)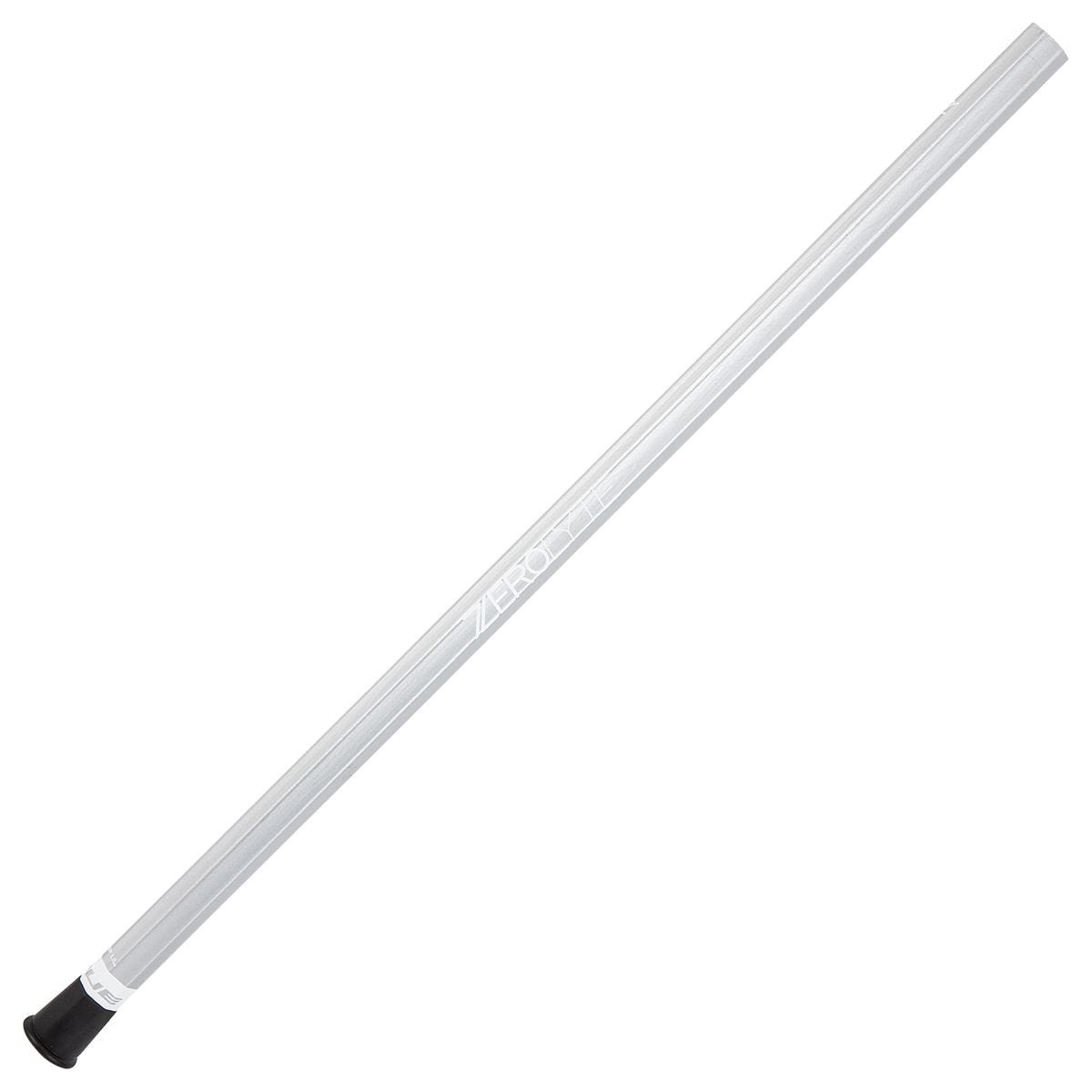 TRUE Zerolyte deploys their most advanced Ultralight Composite layup technology that enables them to create one of the lightest shafts on the market today. By making it lighter and stronger, this ultralight construction allows you to shoot at a faster speed for more powerful shots. 
The low profile and simple looking design is made with a fine texture finish that lets attackers perform consistently at a high level. If you are an offensive player looking for equipment that gives you the fastest speed, this shaft won't disappoint you.
Maverik Hyperlite Attack Shaft (4.9 oz)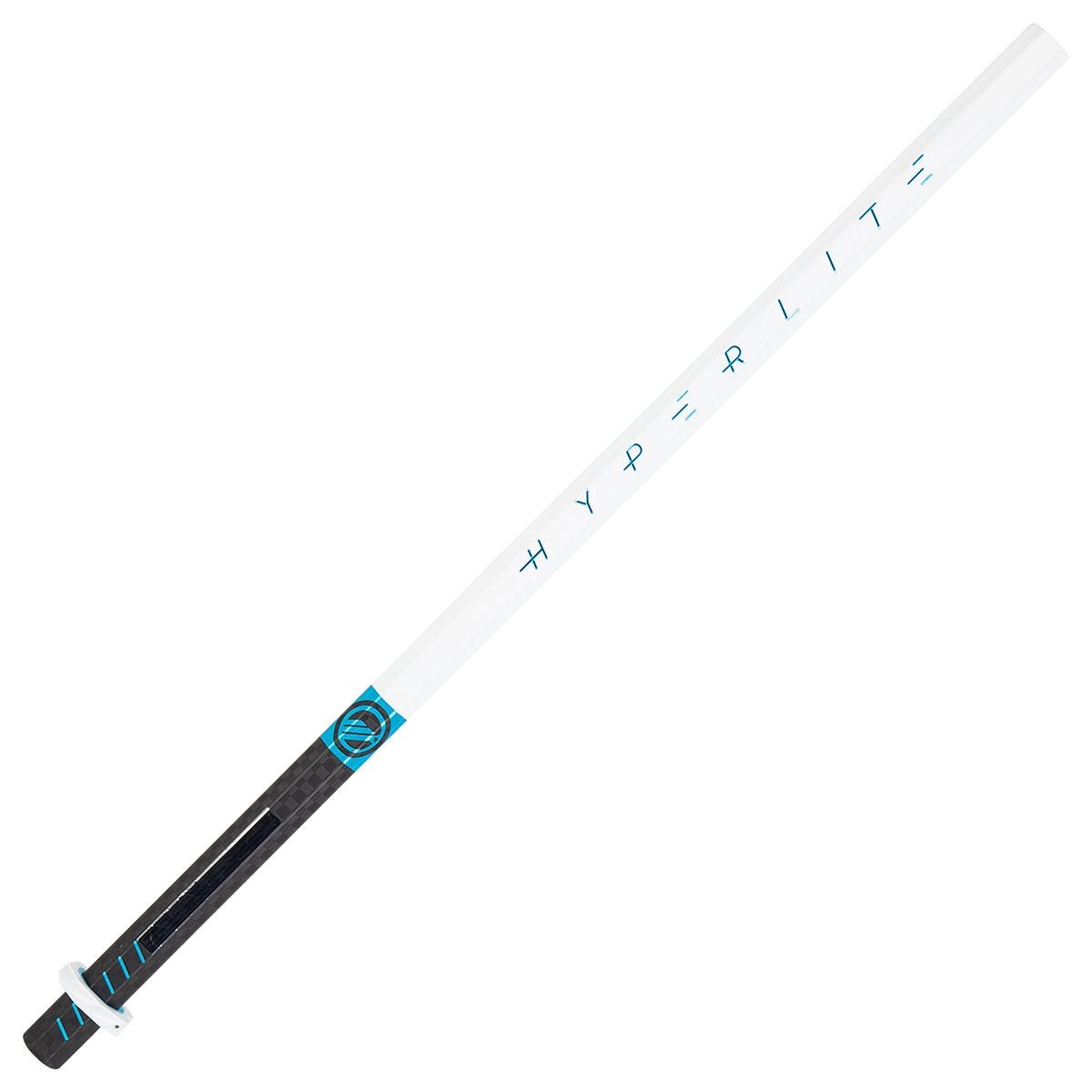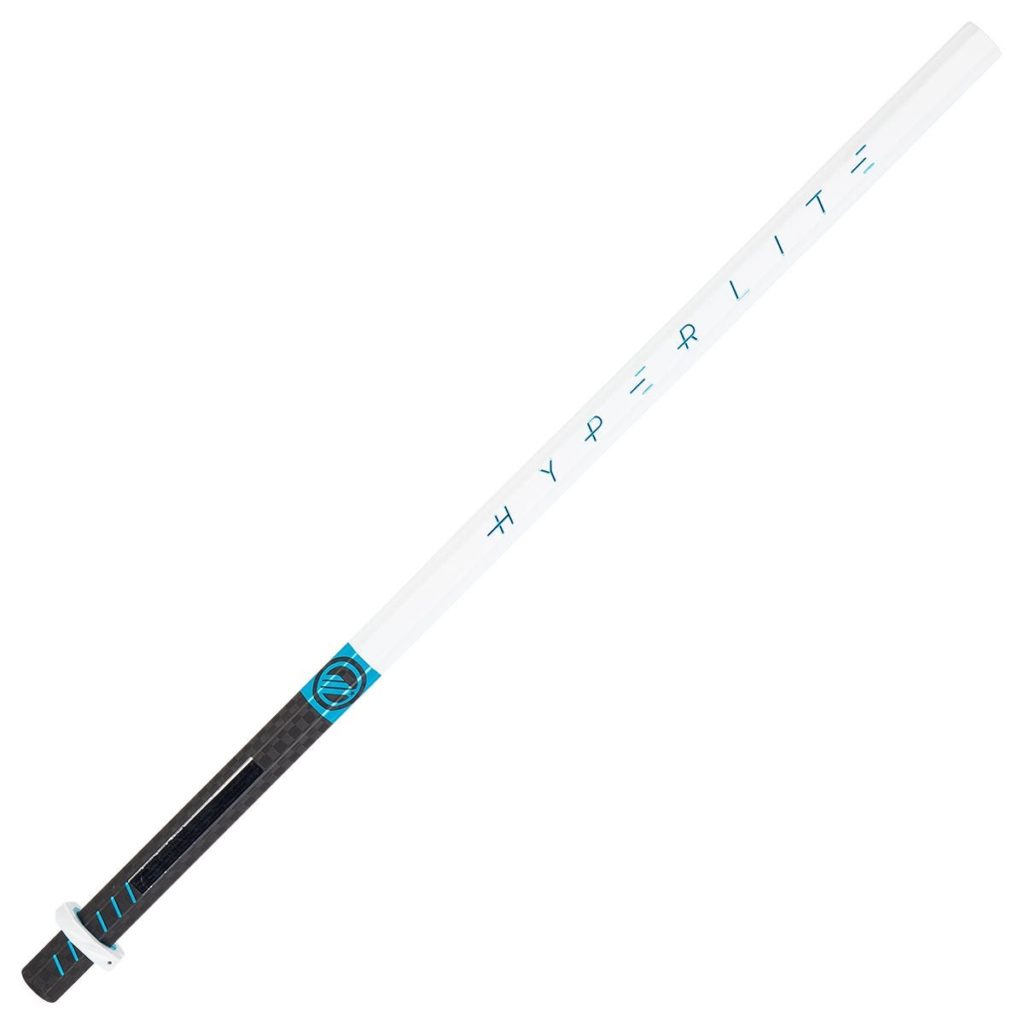 If you are a metal shaft user and are thinking of switching to a carbon fiber shaft, then the best entry option will be flagship Maverik Hyperlite as it offers a zero-flex design. Like the name suggests, this shaft is as light as a carbon fiber shaft can get, weighing in at just under 5 oz or 138 grams. 
Esthetically, this shaft is definitely one of the coolest-looking shafts. It offers two color options, black and white with a checkered pattern on parts of the shaft and a futuristic blue Hyperlite font. On top of that, Hyperlite comes with a smooth matte finish with a concave shape. 
If you are concerned about how stiff it is as a carbon fiber shaft, you will be pleasantly surprised by how durable and tough this shaft is. It is designed to provide the best strength to weight ratio. 
Also with an adjustable butt end, Hyperlite is built and designed for elite attackers in mind. A solid option!
StringKing A 155 Attack Shaft (5.5 oz)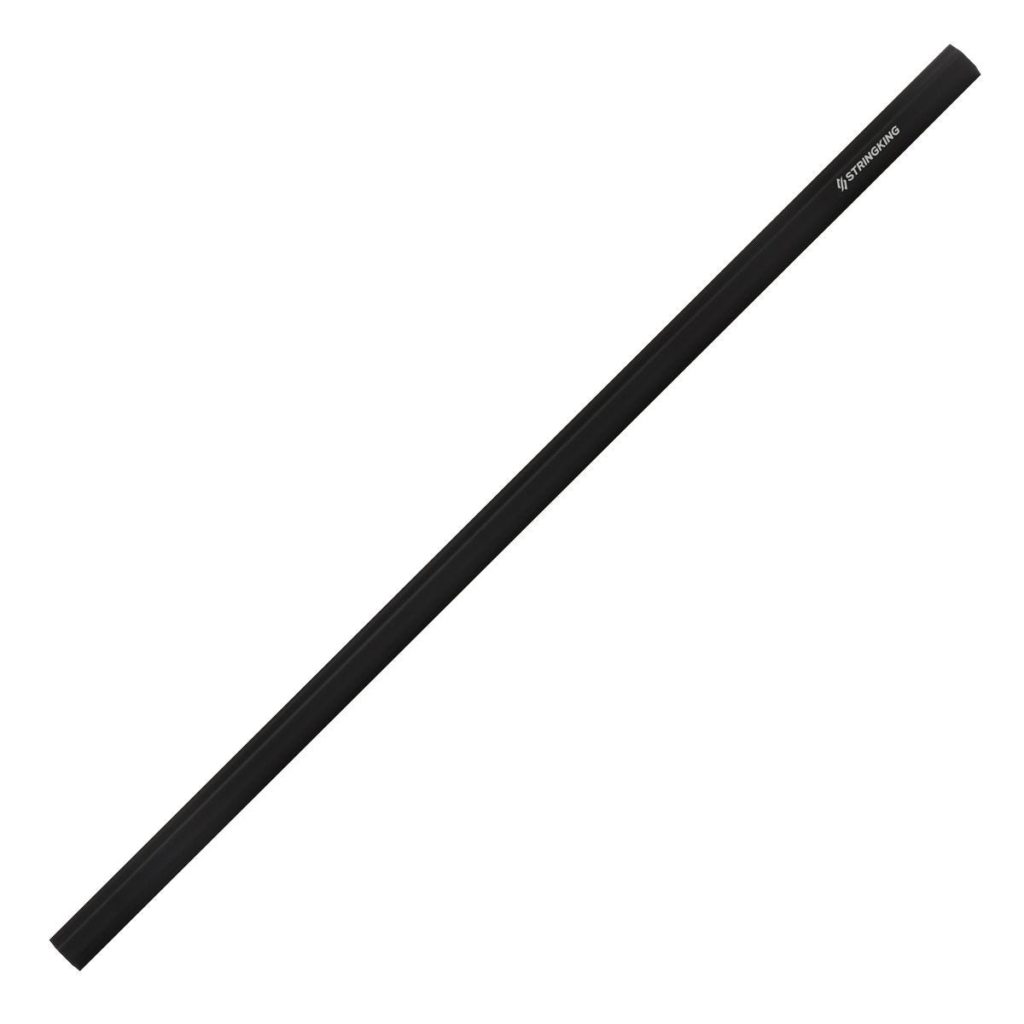 If you are a fan of StringKing's products, you would know the A series provide the best value and utility at an awesome price. The A 155 attack shafts are perfect for intermediate players looking for a light and durable shaft for optimal on-field performance. 
Without cheapening out on the materials, A 155 is made of 7150 premium aluminum alloy that offers a solid strength-to-weight ratio. If you had a bad experience with shafts being broken quickly, this shaft will come to the rescue as it checks all the boxes offensive players look for.
Wolf Athletics Element U-1i Shaft (5.6 oz)
Next up on the list, we have Wolf Athletics Element U1i attack shaft. Out of all the shafts they released, U1i is arguably the most successful product. It comes in at a crazy lightweight that has become one of the most popular choices by players who look for light options. 
Its sandpaper texture finish is my favorite feature of this shaft. It goes from a rigid octagonal shape near the throat down to a smoother circular shape on the bottom. This way, players will have a very seamless and fluid transition from passing to shooting.
StringKing Metal 3 Pro 175 Attack (6.2 oz)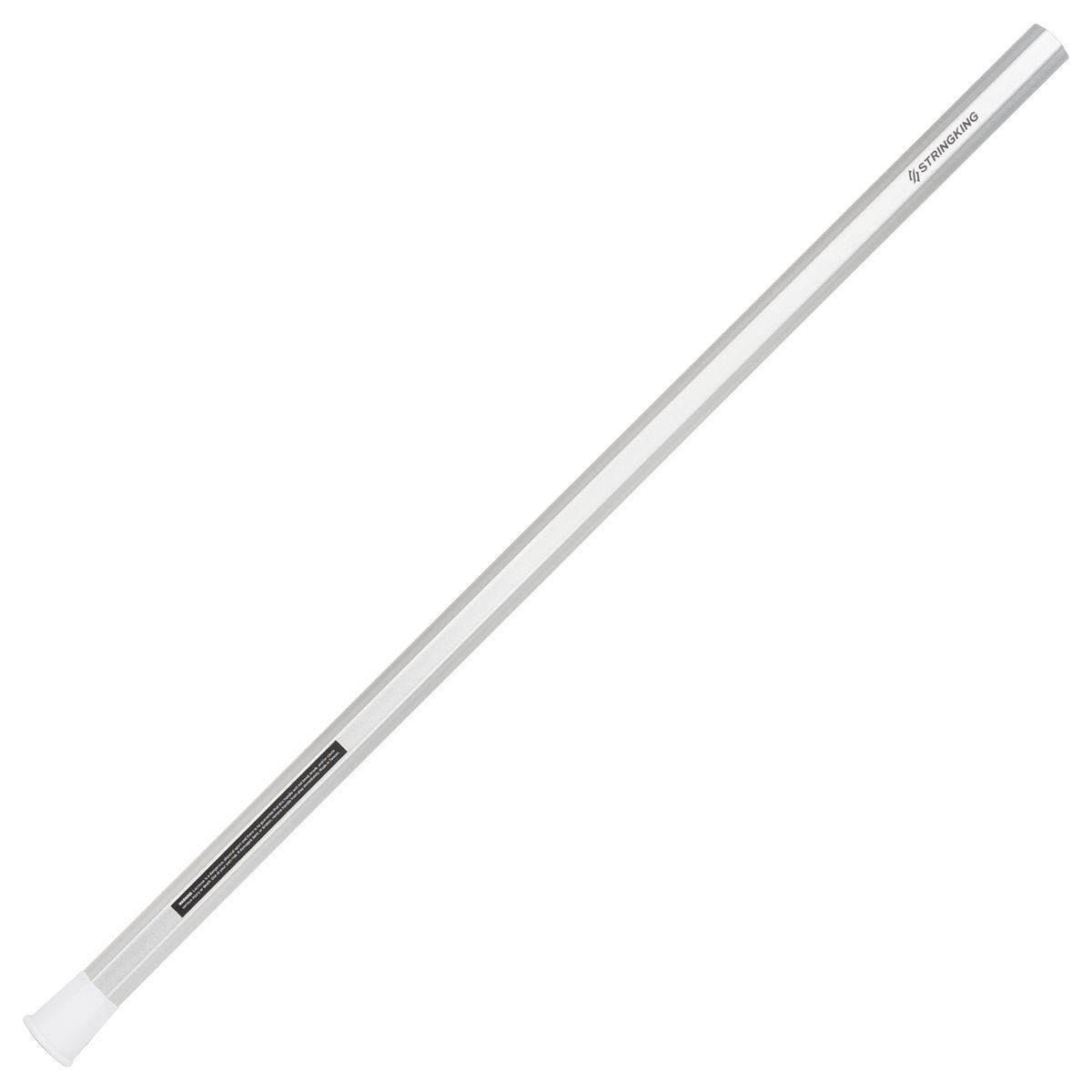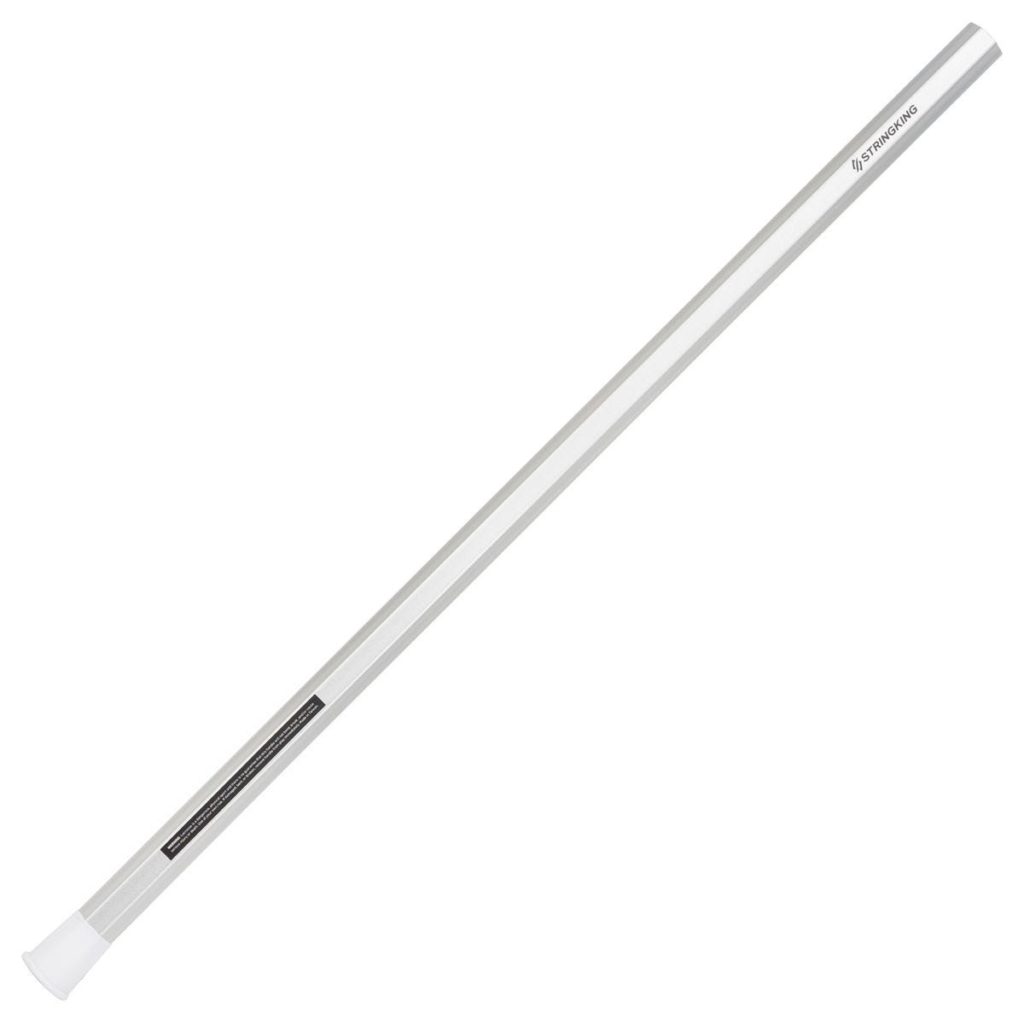 As the name suggests, StringKing Metal 3 Pro is currently one of the most popular metal shafts on the market. Super durable and high-quality material helps you deliver great and consistent performance. When holding the shaft, you definitely feel the nice and tough metal with a concave shape gripping for optimal hand control.
Another thing I really like about Metal 3 is the options it offers. It not only comes in with two different colors, silver and black but also lets you pick the weight that corresponds to your skill level. The 175g option is perfect for any elite college players who are 18 and above.
Lightest Defense Shafts
As far as defense shafts go, they are longer (60'') than attack shafts (30'') so they require more materials and weight. And because defensive players are throwing checks, defense shafts are made to be durable and stiff first; being lightweight comes second.
Check out best defense shafts in 2022
Wolf Athletics U-1i Defense (12.3 oz)
The lightest defense shaft has to be Wolf Athletics U-1i shaft that weighs only 350g. Because I am a firm believer that defense shafts have to be strong and stiff, at first I wasn't sure if this shaft could hold up to an elite level of pressure. 
After testing it out in person, I am pleasantly surprised by how strong it is. If you are a defensive player who is fast on the feet, you will be very confident using this shaft to throw checks and block passes. 
In addition, the U-1i defense shaft comes with a 9 month warranty which speaks to the quality and durability you could expect.
StringKing Composite Pro (12.7 oz)
Since carbon fiber blew up onto the scene, we should definitely include some great and lightweight carbon shafts for players who prefer them over the metal ones. StringKing Composite Pro has one of the best and the lightest carbon shafts in the game.
As I mentioned earlier, defense shafts put a lot more emphasis on being the strongest and stiffest to enable you with more consistent and powerful checks. Composite Pro does it by using the smart taper technology that redistributes and balances materials throughout the shaft for optimal performance. In addition, it comes with a 6 month warranty should anything break. 
Overall, this is a great defense shaft for defense players looking for something not too heavy but durable.
StringKing Metal 3 Pro 360 (12.7 oz)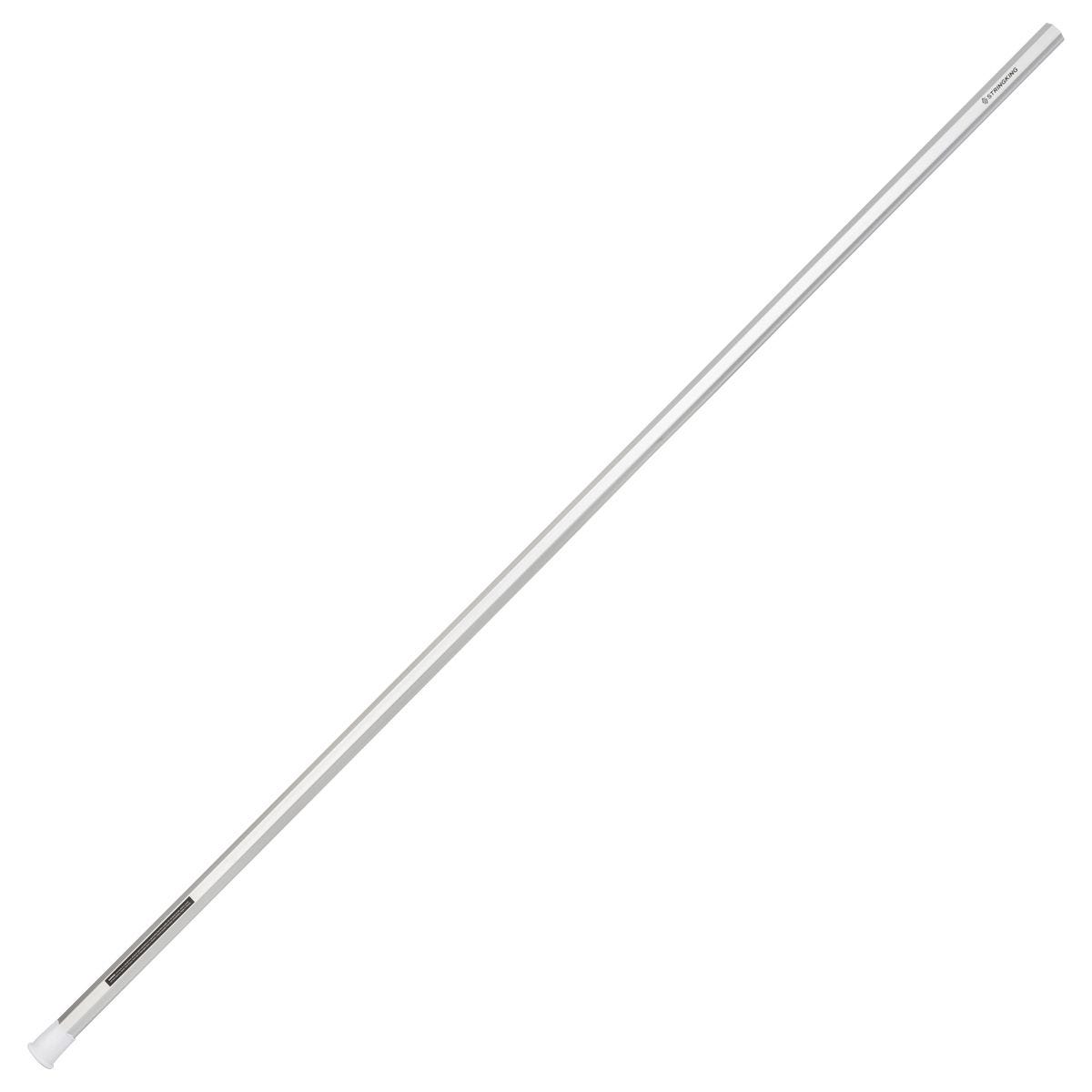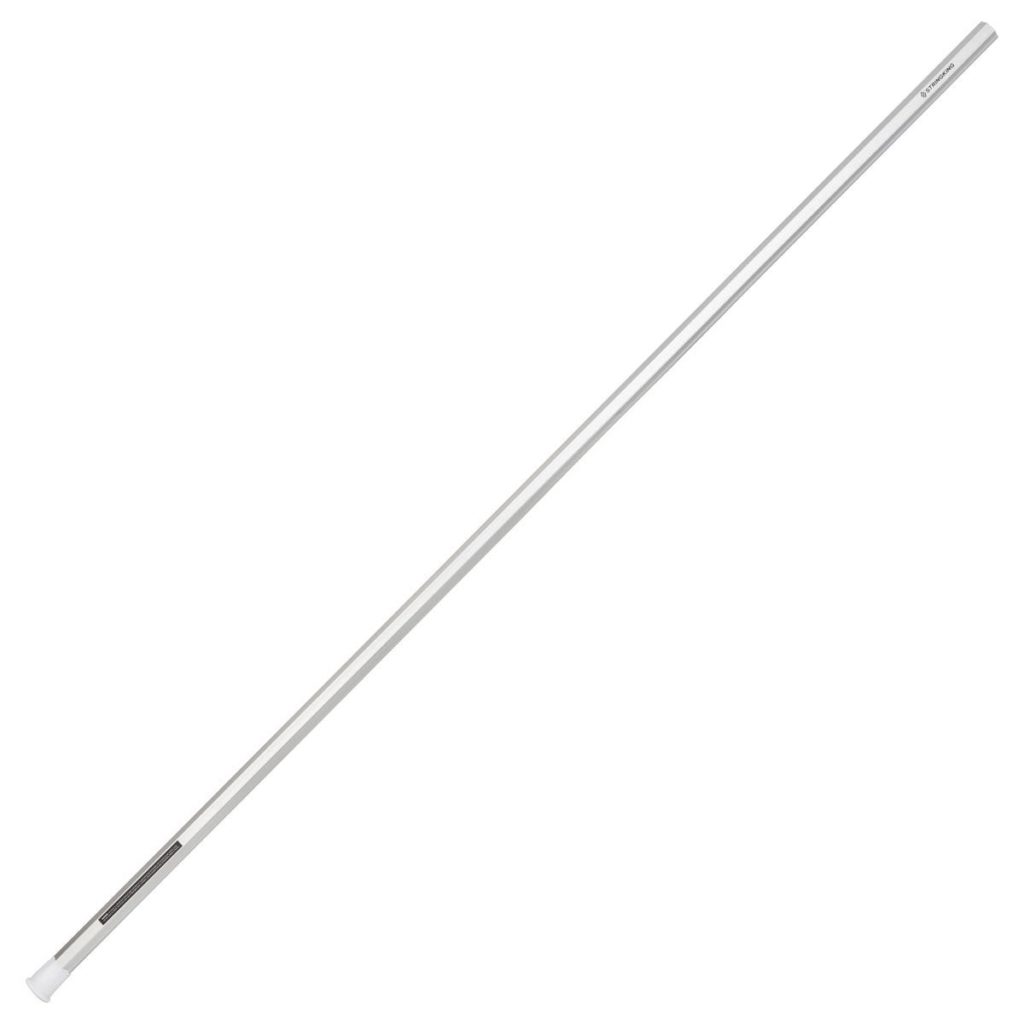 StringKing's signature Metal 3 product line is a great option trusted by attackers and defenders alike. Similar to Metal 3 Pro Offense, the defense version shares similar qualities and attributes. An upgrade to a premium metal material, Metal 3 Pro Defense withstands high pressure and impact for a long-lasting period of time. 
It's longer than the offense version, coming in the standard NCAA shaft length of 60 inches.
Aside from length, it has two weight options: 360 grams for age 15 & under and 400 grams for age 16 & above. The metal alloy definitely gives defenders a premium and quality playing experience, guaranteeing that all weak spots have been carefully refined without adding extra weight.
It's ideal for power defenders who throw heavy checks and have stronger gripping.
ECD Carbon 3.0 Defense (12.7 oz)
This is the shaft I have used for a while now since it came out in 2021. Because I personally prefer a carbon shaft for its flex profile, ECD Carbon 3.0 has been my daily driver. Right off the bat, the quality of the materials is very top notched. 
Despite being lightweight, you can be very confident doing checking and any aggressive defensive moves with this shaft. It holds up really well. One unique and nice feature of the Carbon 3.0 is the sliding end caps. Without needing to buy an additional end cap, you will receive a sliding end cap along with the shaft. 
At a pretty affordable price, you can't really go wrong with this lightweight and clean looking option.
Lightest Goalie Shafts
In terms of size goalie shafts are 40'' long which ranks them in between the attack and defense shafts. This coincides with the fact that they are also a combination of durability and maneuverability, not too heavy but not too light either. Here are the top 3 lightest goalie shafts that are currently available for purchase.
Check out best goalie shafts in 2022
ECD Carbon Pro 2.0 Goalie (5.6 oz)
Time to give some love to the great folks at ECD. ECD Carbon Pro 2.0 Goalie is a composite shaft that maintains durability while being lightweight. It is built to withstand some of the hardest shots that you can be faced with and allows for a goalie to have no worries when going in for the block. Pairing with their Kick Point Technology, this goalie shaft is built for making perfect savings and passes.
Although in our best lacrosse shaft roundup post, we mentioned ECD Carbon Pro 2.0 attack has received some reviews about breaking, the goalie shaft holds up really well.
StringKing A Series Goalie (5.7 oz)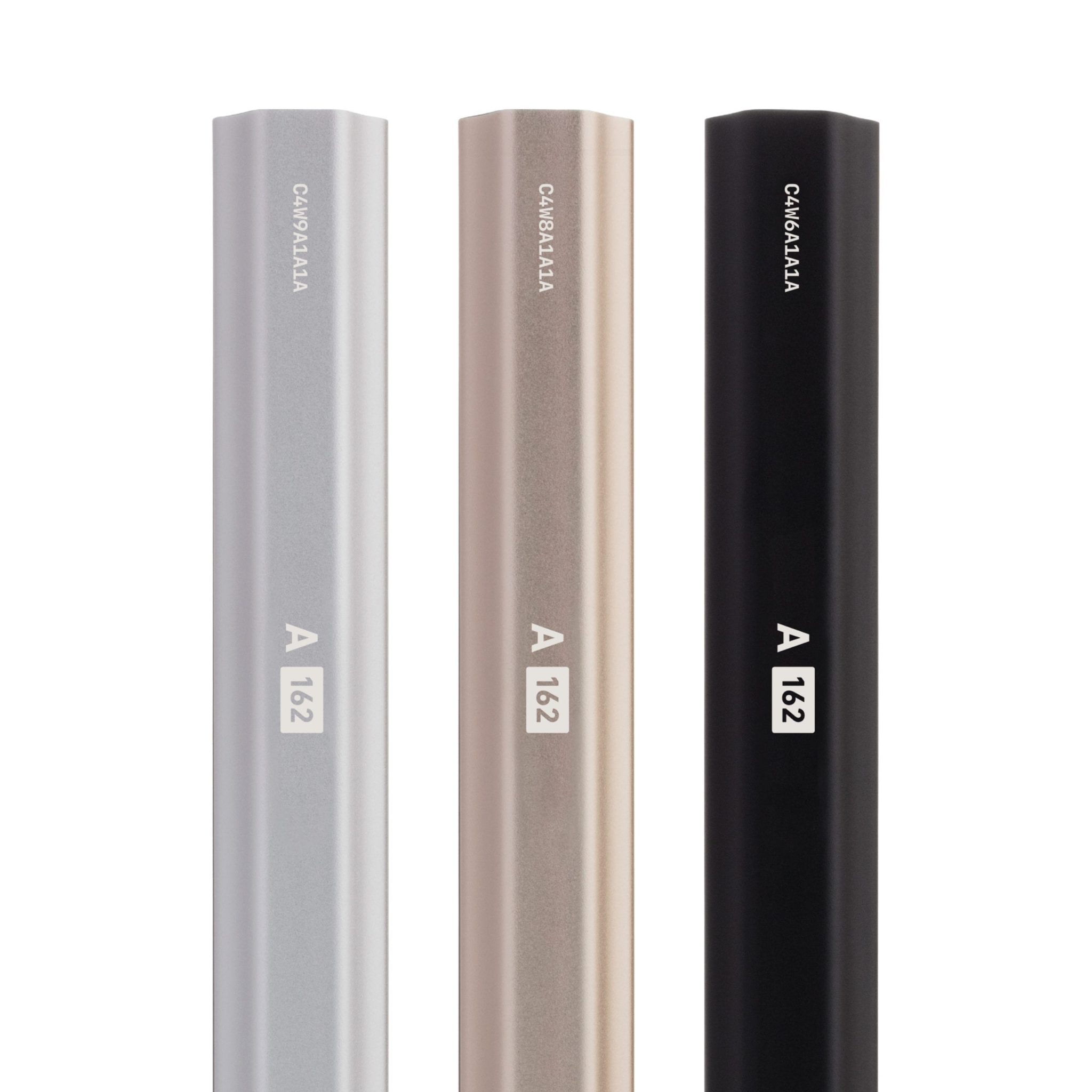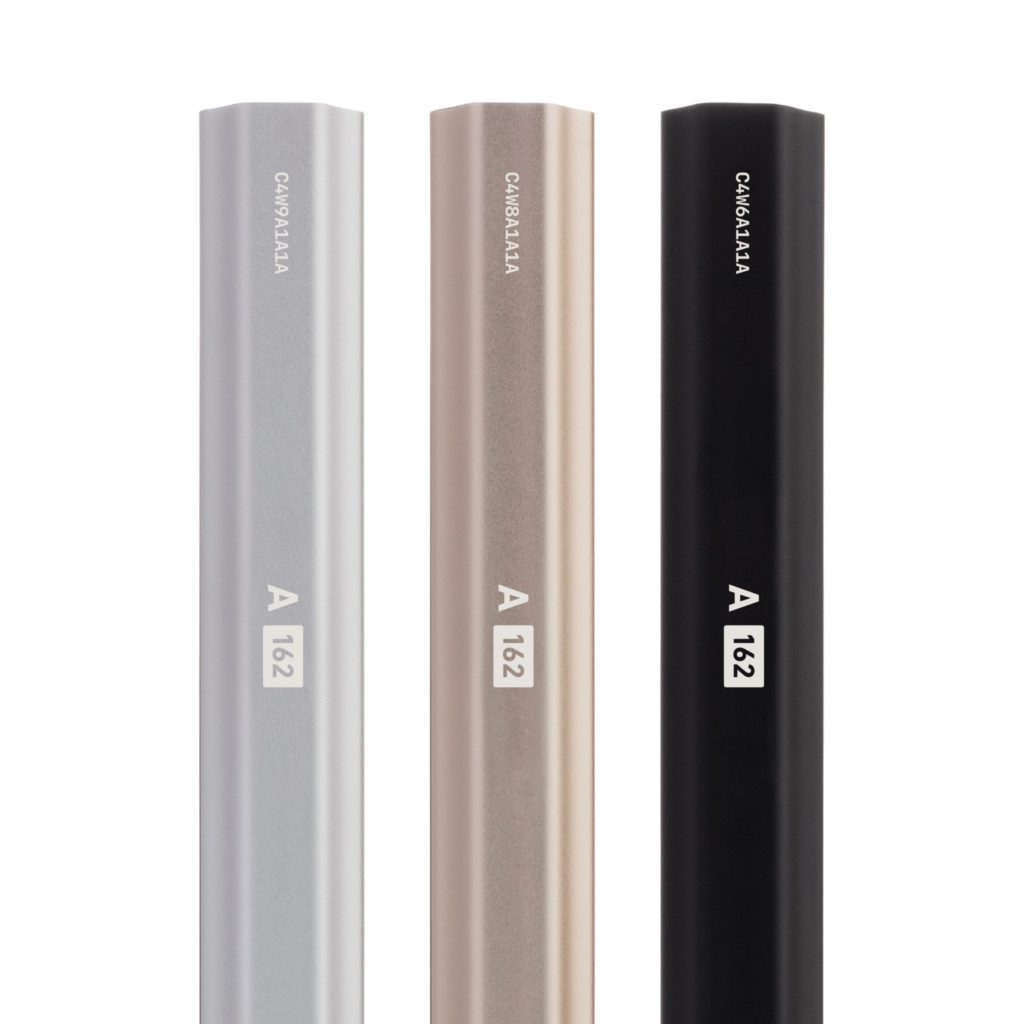 Coming in just a tad heavier than the ECD Carbon Pro 2.0, StringKing A Series Goalie is also a very great goalie light shaft option. Since A series are the most affordable that provide the best value, it's an easy pick for me to include them on the list. 
That said, in order to be 100% confident and accurate, I asked a friend who has experience playing goalie to share with me his insights on this shaft. Because goalies have to maneuver their shafts quickly to cover and block shots, this lightweight shaft absolutely does a great job doing that. In addition, he told me StringKing has great customer service so even if you broke the shaft within 6 month warranty, they will quickly send you a new one.
Overall, if you are a fan of StringKing products, be sure to check out this super lightweight and durable goalie shaft.
STX Sc-Ti Goalie Shaft (6.5 oz)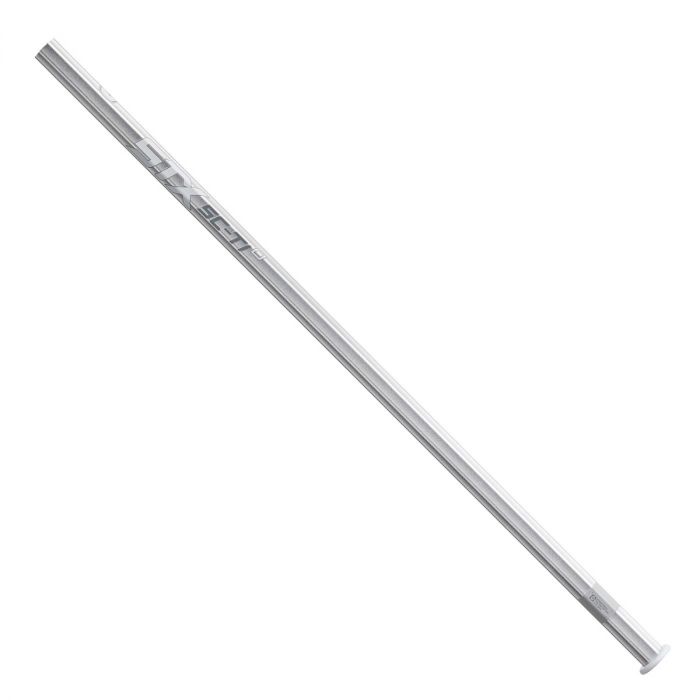 Last but not least, STX premium Sc-Ti product line also offers a great goalie shaft that is worth considering. This is a metal shaft made with a mix of scandium and titanium alloys. Just like other Sc-Ti shafts, the Sc-Ti goalie shaft has the highest strength-to-weight ratio and is super compact. 
A perfect 34 inches long doesn't weigh you down and decreases your hand's speed. Gripping uses a traditional concave octagon shape that is comfortable and max sandblast finishing keeps your performance consistent in all weather conditions. 
Another great thing about Sc-Ti O Goalie shaft is you can easily pair it with STX Eclipse 2 to complete your perfect goalie stick.
Conclusion
By going through all the lightest lacrosse shafts available for purchase today, I hope you have found yourself a great purchase after reading this post. 
I also strongly recommend you to check out the best lacrosse shafts in 2022 as well so that you don't miss out on any great options that aren't included in this post. As always, I would like to hear from you in the comment section below. See you in the next post!