As lacrosse slowly becomes one of the most popular sports on the high school and college level, players are always on the lookout for good and durable equipment and gear, especially heads.
If you are a lacrosse player and want to play to your best level possible, using the right lacrosse head is essential.
There are multiple options for lacrosse heads in the market, but all that glitters aren't gold.
You need to be considerate about all essential factors. In this article, we will take a detailed look at STX Lacrosse Proton Power 2 Unstrung Lacrosse Head.
You can expect to see all the features, pros, and cons adhered to the lacrosse head to help you make a practical decision.
STX Proton Power 2 Lacrosse Head Review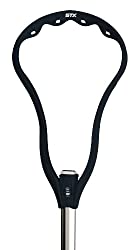 STX Proton Power 2
Strength
Zero rattling
Flexibility
Stability in shots
Multiple stringing holes
Lightweight
Efficient ball pickup
Isn't apt for low pocket
Constant adjustment is required
Scoop
The bulk can put the players off, and by taking a look at the scoop, you will know there are no lips or volume at the back.
The players can quickly put the tip off the ground while you are struggling with balls, and with the broad yet smooth back, you can easily approach the ball.
This lacrosse head has the ability to combine user-friendly and accurate shots. In addition, it can cover up for the off-center leading to precise shooting and passing.
The players will have hands-on flexibility during the shooting with the commendable bending capability of the scoop.
Sidewalls
There are stringing holes in all lacrosse heads, but this one has nonentity, and it is still capable of creating a pocket.
The sidewall laces need to be tied with the pouch to ensure the sturdy adhesiveness of stringing holes.
Also, there will be a smooth ride from cradling to winding with a ball. For the mid-pocket, the pinch is effective; however, the odd tricks aren't possible with this lacrosse head.
Throat
There are diverging openings that work really well for the development of a channel.
There are only two holes at the bottom, and additional leather will be required to double up. On the contrary, it poses a positive impact on passing and shooting, and you will love releasing the ball!
Neck
It's common sense that the neck needs to be strong, and with this lacrosse head, the strength and stability have been revamped. The head is flexible even when the sidewalls are attached to the bottom area of the throat.
Fit
This head has a tight-fitting, which means you will need to be forceful with putting it into the handle.
Warp
This head was designed to offer flexibility, and if you are a fan of sturdy playing, you might need to play aggressively or else look for some other lacrosse head.
Read also: Check out all the best STX lacrosse equipment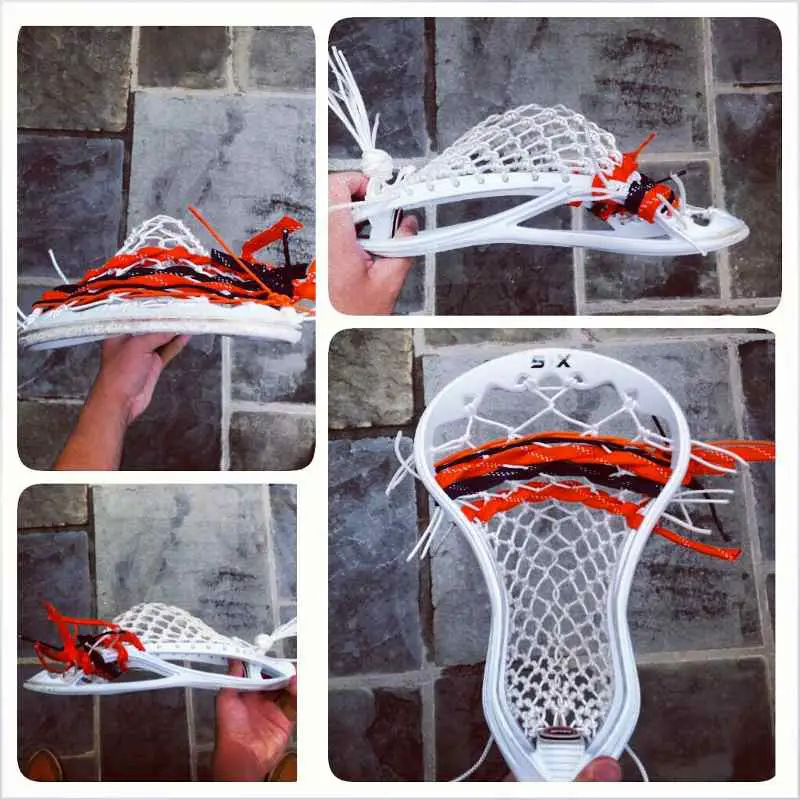 Our Take On STX Proton Power Head
For every lacrosse game player, having a top-notch lacrosse head is essential. Some people opt for flexible heads, while some prefer sturdy heads.
If you are someone who prefers flexibility, this lacrosse head is the answer to all your problems.
With this head, we were able to score multiple goals, but you will need to consider the lifetime because the flexibility and lightweight material might affect the durability.
This head is incorporated with C-channel technology and a scalloped scoop.
This configuration plays an essential role in providing strength, stability, and flexibility.
Also, there are multiple stringing holes in the lacrosse head to enhance the gameplay. This lacrosse head is the lighter version of Proton Power to ensure an optimal playing experience.
Besides, this lacrosse head is beneficial for creating ball retention, shooting, and passing easily, and the ball pickups will be efficient as well.
The head is designed to reduce ball rattling, and in no time, stability and strength will be in your hand.
Conclusion
This lacrosse head is a suitable option for intermediate players who want to enhance their shooting precision and picking.
In addition, this lacrosse head makes great training equipment that is not only economical but provides value for money as well.
So, if you are trying to ramp up your lacrosse-playing, opt for this head!