STX is one of the most well-known lacrosse manufacturers headquartered in Maryland, United States. Founded in 1970, STX focuses on producing men's and women's lacrosse sticks and all sorts of protective gear. In many ways, STX is the trailblazer that paved the foundation for modern lacrosse. Most famously, STX was the first company to make a synthetic lacrosse head that is patented in the US. 
In this post, let's pick out some of the best STX products ranging from their best lacrosse heads to their best lacrosse shoulder pads. If you are a big fan of STX, this post gives you a complete list of all the best products you can buy from STX today.
Jump to the section you want to see or continue reading:
STX Lacrosse Heads (Men's)
Here is a list of some of the best lacrosse heads from STX. Quite frankly, STX is the strongest brand in this arena that continuously creates higher-quality heads for elite players. If you have been playing lacrosse for quite some time, I recommend you check out STX as it is incredibly durable and consistent.
STX Lacrosse Heads (Women's)
Similar to men's, STX has been making the best lacrosse heads for women laxers as well. Check out the best women's heads below.
STX Lacrosse Shafts (Men's)
From carbon fiber to metal, STX has them all. STX's shafts are known for their durability and stiffness. Many shafts are widely popular among collegiate and professional players.
STX Lacrosse Shafts (Women's)
On the women's side, STX has also been making consistently high-quality shafts for elite women laxers. If you are looking for a new lacrosse shaft, STX won't disappoint.
STX Complete Sticks (Men's)
Complete sticks are great options for beginners who are still learning the ropes. They come with a strung head attached to a stick. So the stick is in game-ready condition out of the box.
STX Complete Sticks (Women's)
Unlike men's complete sticks, women's complete sticks are great for both beginners and elite players. And STX is a well-respected brand that has been making the best women's complete sticks in the game.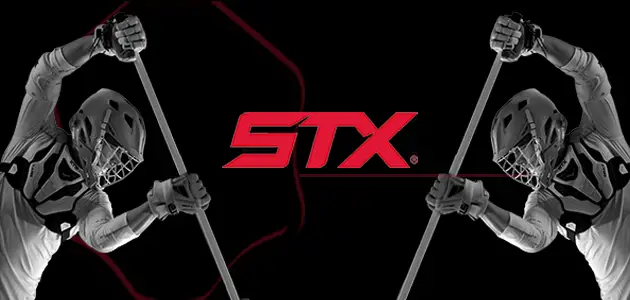 STX Lacrosse Gloves
A great stick needs to pair with a great pair of gloves in order to deliver the best result. Luckily, STX has some long-running gloves lines that are popular among beginners and elite players alike.
STX Lacrosse Arm Pads
In men's lacrosse, arm pads are required equipment. From arm guards to elbow pads, STX offers different options for all field players.
STX Lacrosse Shoulder Pads
There are two types of chest protection players can wear, shoulder pads and liners. Depending on your position and preference, STX offers you the freedom to choose the option with the best protection.
STX Lacrosse Women's Goggles
In women's lacrosse, the only type of protective gear you would need to wear is a pair of goggles. And if you watch NCAA women's lacrosse, you would know that STX dominates the scene where almost all players wear STX goggles as they are the best brand in the game.